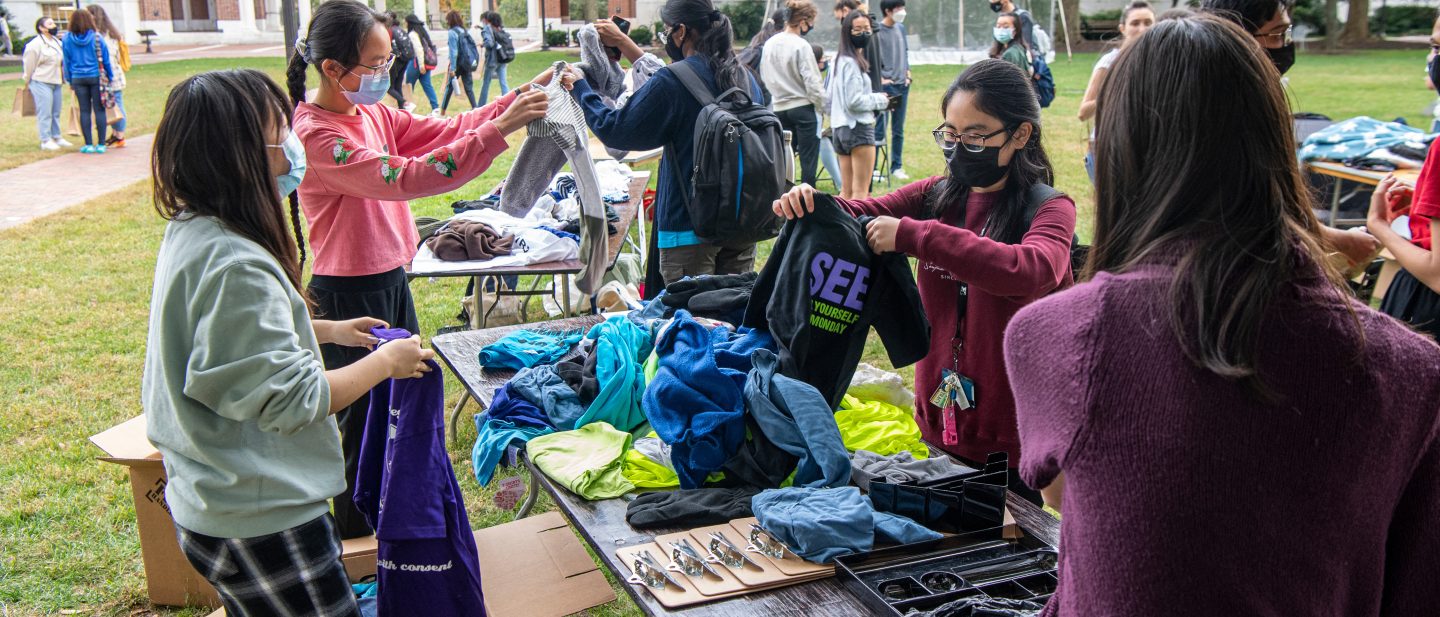 Basic Guidelines
When buying a new item, consider where it was made, who made it, and what it is made of. Keep these in mind these essential tips whenever you set out to shop.
Purchase from BIPOC, LGBTQ, veteran, local, and/or women-owned businesses 

Purchase durable, reusable, non-plastic, non-toxic goods

Consider buying used, renting, or borrowing items before you buy new
Keep an Eye Out
Buy products with ethical and environmental certifications. Keep an eye out for their logos or explore their products and companies in advance online.
Buy Local
Support local, small businesses, like those from the Made in Baltimore or HopkinsLocal Directories.
Buy Used
Buying goods second-hand is often the most foolproof approach to reducing your environmental impact — without compromising on your needs. Check out our expansive curation of thrift and second-hand stores in Baltimore. Staff can explore the Hop Reuse Hub for office furniture.
Personal Care Products
Personal care products may contain harmful ingredients and can be packaged with unnecessary materials that create excess waste. By learning about and avoiding harsh, synthetic chemicals (i.e., parabens, phthalates, phenols, etc.) and prioritizing package-free or bulk products, you can reduce your waste and avoid exposure to unsafe ingredients during your personal care routine.
Try These Swaps
More sustainable options for personal care items include reusable cotton rounds and cotton swabs, toothpaste tablets, reusable menstrual cups, soap bars or bulk-packaged liquid soap.
Cleaning Products
Like personal care products, it is important to avoid harsh chemicals and excess waste in your cleaning routine. Consider purchasing reusable and washable towels or making your own cleaning supplies from natural ingredients like lemon juice, white vinegar, borax, olive oil, or baking soda; these are greener options that are equally efficient and cheaper too!
School and Office Supplies
To reduce your environmental footprint when purchasing office and school supplies, try to prioritize sustainably made or recycled products (like those that are Forest Stewardship Council certified) or, if you're an employee, visit the Hop Reuse Hub for second-hand furniture and office items.
Choose Compostable
Eliminate your acquisition of new plastic as much as possible to avoid contributing to the global waste crisis. Many products are now available in compostable forms, such as produce bags, food containers, toothbrushes, and more. Always remember to correctly dispose of your compostable items to ensure you make the most of their environmental benefit.
Find Compostable Options
The Biodegradable Products Institute offers a product certification that confirms whether an item is compostable. Explore their directory to find products that can be composted, and reduce your impact on growing landfills by making a more informed choice.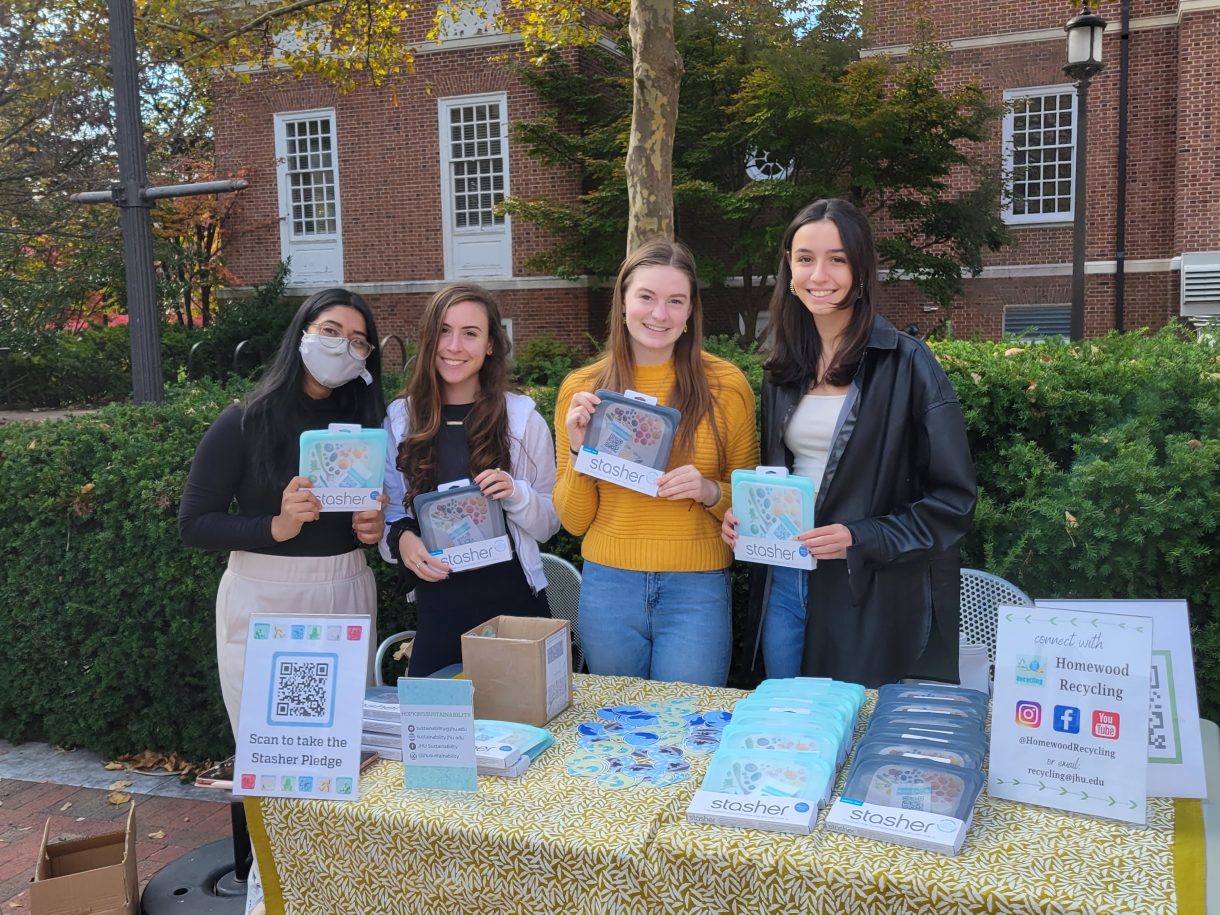 Using your purchase for an event?
Check out our Green Events page and Preferred Green Caterers Guide for more ways to make your event sustainable.