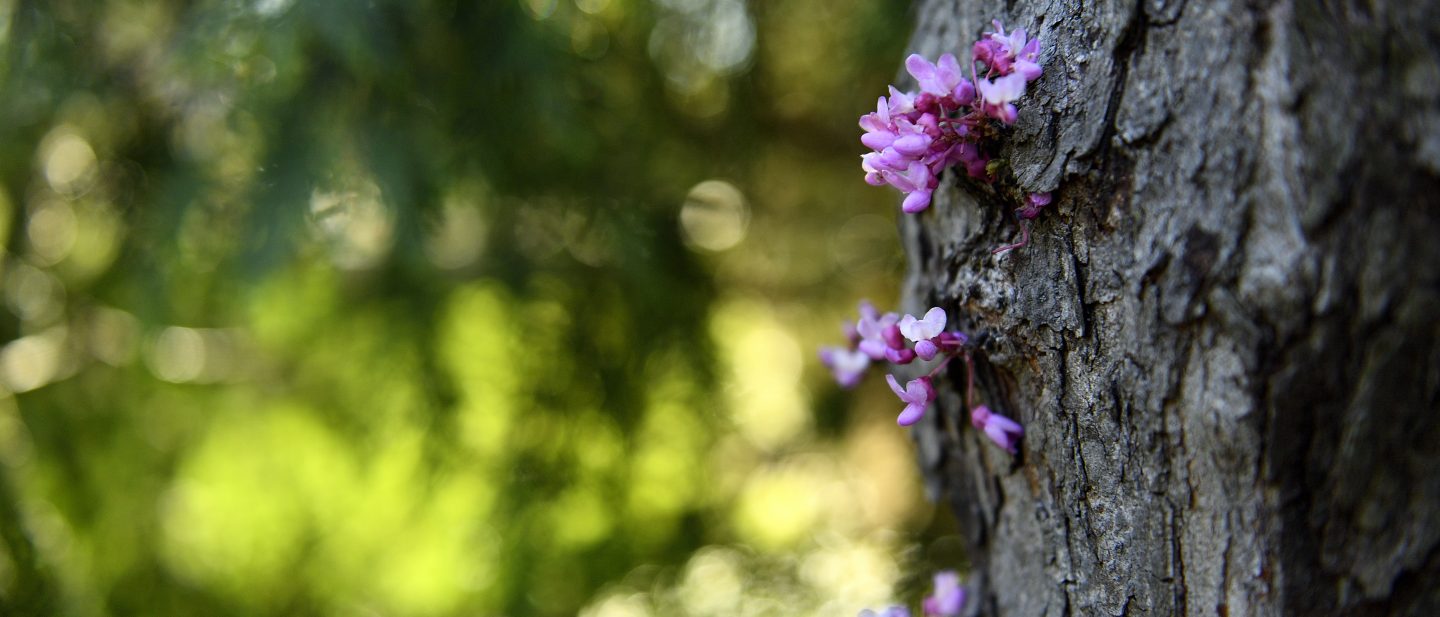 Grounds
Sustainability is at the forefront of JHU's grounds management practices through prioritizing native plant species, working with local nurseries, increasing our campus tree canopy, and much more. JHU's 2030 Sustainability Plan will continue to outline key areas to enhance environmental stewardship throughout our landscape management programs and practices.
On the Homewood campus, there are several "Big Tree Champions" recognized by the State of Maryland for being the largest tree of that species in the county and at least 70% the size of the State Champion Tree. Other noteworthy trees include an apple and pear orchard planted in 2014 to mirror historical landscape, and a direct scion of the tree Sir Isaac Newton is said to have discovered the law of gravity beneath in 1665.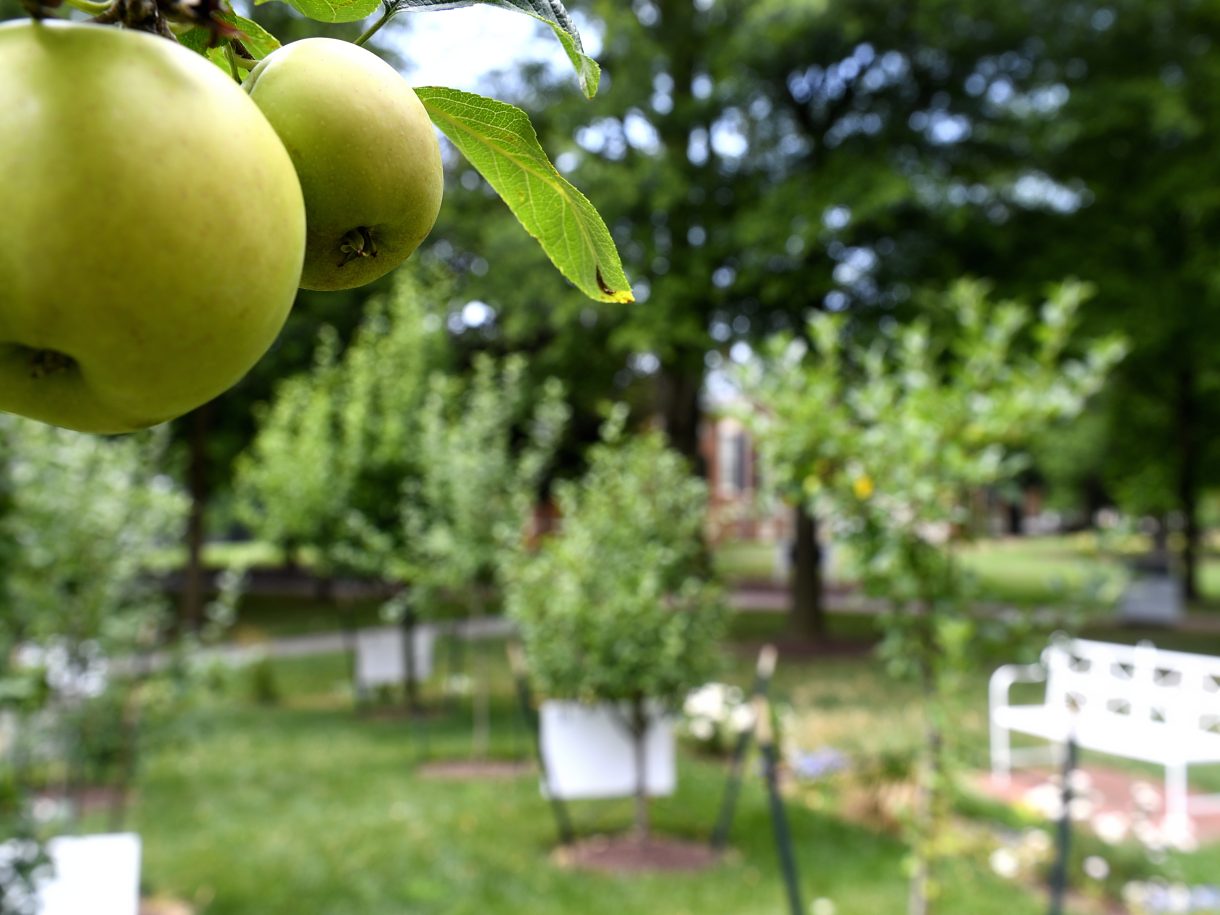 Sustainability GIS Map
Discover sustainable sites on and around the Homewood Campus by exploring our very own GIS Map.
Forest Conservation Easement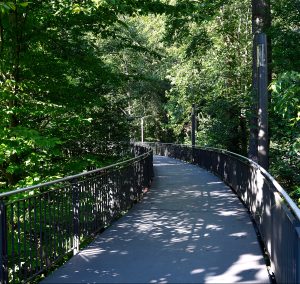 In 2000, JHU established a conservation easement to protect the contiguous forest area on the Homewood campus from further development, as a means of complying with regional guidelines. Preserving this acreage protects important ecosystem services and health benefits, including mitigation of the urban heat island effect, increased groundwater recharge, improved air quality, carbon sequestration, and habitat provision for local biodiversity. It also contributes to Baltimore City's goal of reaching 40% tree canopy coverage within by 2037.
Stormwater Management Infrastructure
JHU meets or exceeds all stormwater management guidelines regionally in order to mitigate the impact of stormwater runoff in the Chesapeake Bay Watershed and is currently in the process of updating a Stormwater Master Plan for the Homewood Campus. Examples of green stormwater infrastructure include: the addition of stormwater bioswales, rain gardens, and a series of green roofs located above the South Garage, the Johns Hopkins Hospital, the Cordish Lacrosse Facility, the Fresh Food Café, and the labs at the Bloomberg Center for Physics and Astronomy.