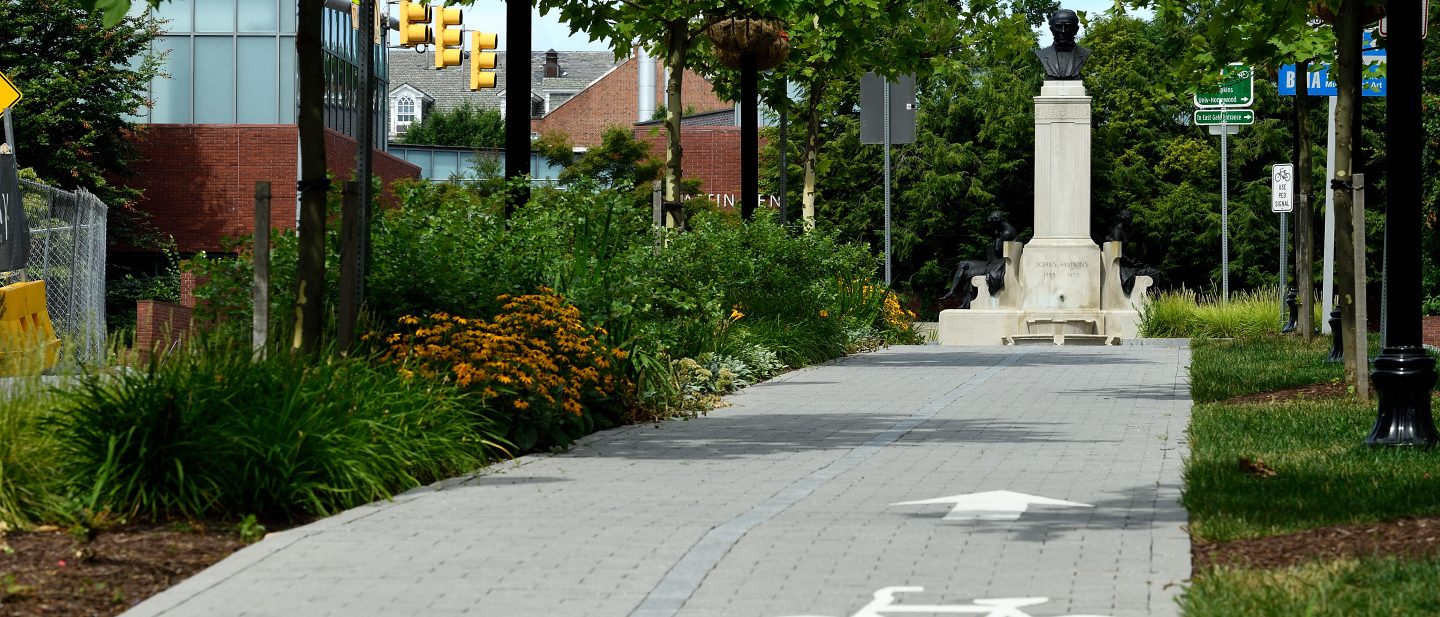 JHU has many initiatives aimed at strengthening connectivity between our campuses, reducing single-occupancy vehicles, enhancing bicycle and pedestrian environments, and mitigating the environmental impacts of everyday travel.
Blue Jay Shuttle System
The JHU Transportation Services team operates a free network of shuttles and buses, minimizing the need for single occupancy vehicles and resulting in emissions reductions, air quality improvements, and decreased runoff pollution.
Learn More
Visit JHU's Transportation Services for information on shuttle routes, schedules, and more.
Electric Vehicles
Fleet Electrification
Beginning in 2024, half of the Homewood-Peabody-JHMI shuttle fleet will be converted to electric buses, with a full electrification of JHU's largest shuttle fleet by 2026. This transition was part of an analysis by members of the Sustainability Leadership Council's Green Fleet Working Group, which compared modern diesel to electric vehicle options using a carbon price and life cycle cost analysis. Full conversion of the bus fleet to electric vehicles will significantly reduce JHU's greenhouse gas emissions associated with transportation, while improving regional air quality and lessening noise pollution in surrounding neighborhoods. 
Electric and Hybrid Vehicle Grants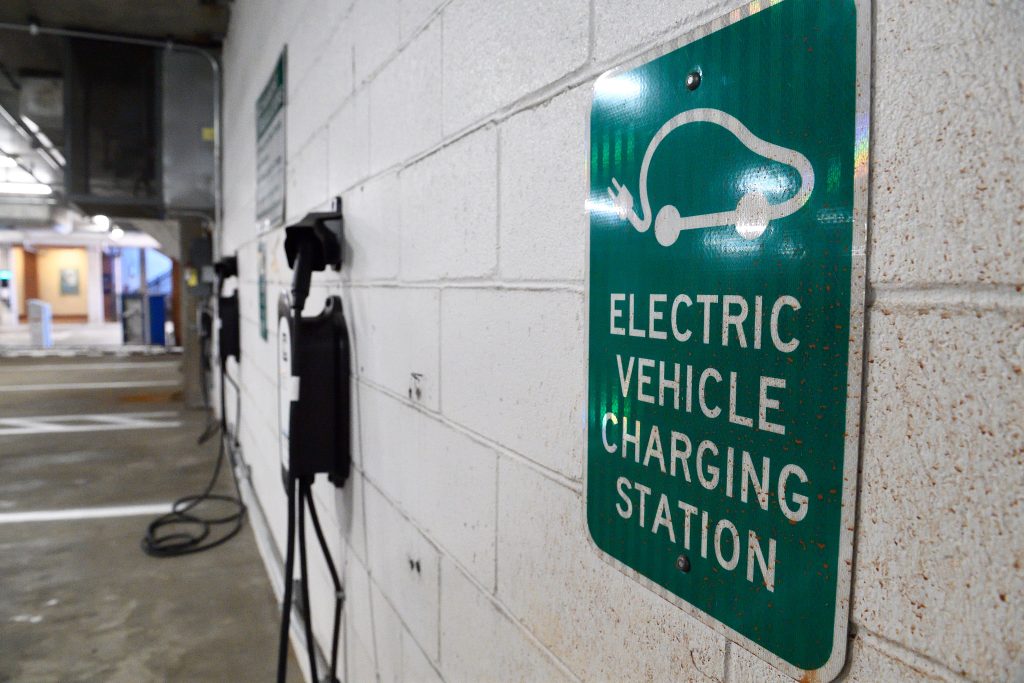 To encourage the use of low- and zero-emission vehicles, JHU's Transportation Services Team launched a program in 2021 offering grants to university departments for the purchase of electric and hybrid vehicles. Departments can receive $4,000 towards a hybrid vehicle and $5,000 for the purchase of an electric vehicle. The program was established to help incentivize sustainable alternatives to internal combustion cars, trucks, and vans across the university. Only vehicles that are registered or titled by JHU are eligible to receive funds.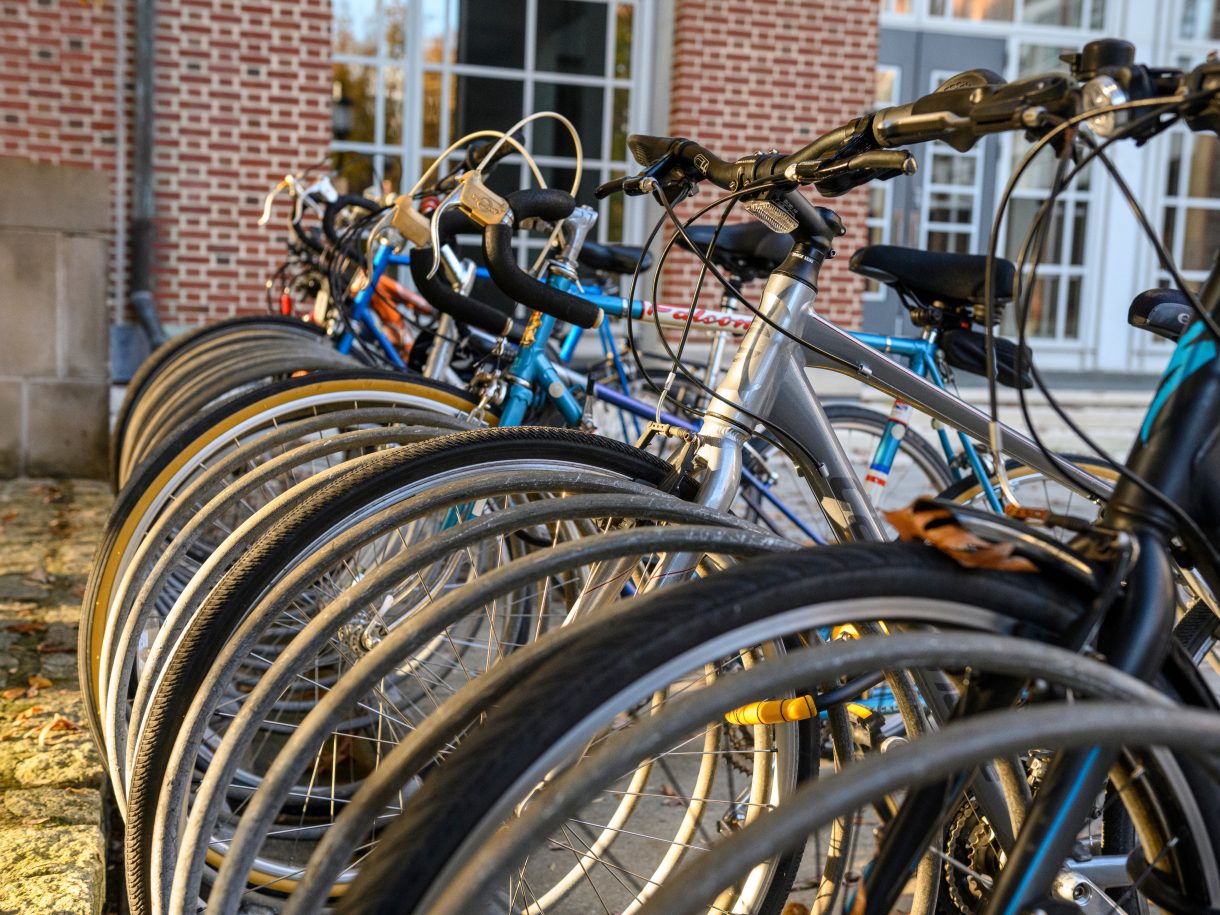 Interested in Travelling More Sustainably?
Visit our Travel Sustainably page for tips and information on how to green your commute including bicycling, mass transportation, and more.