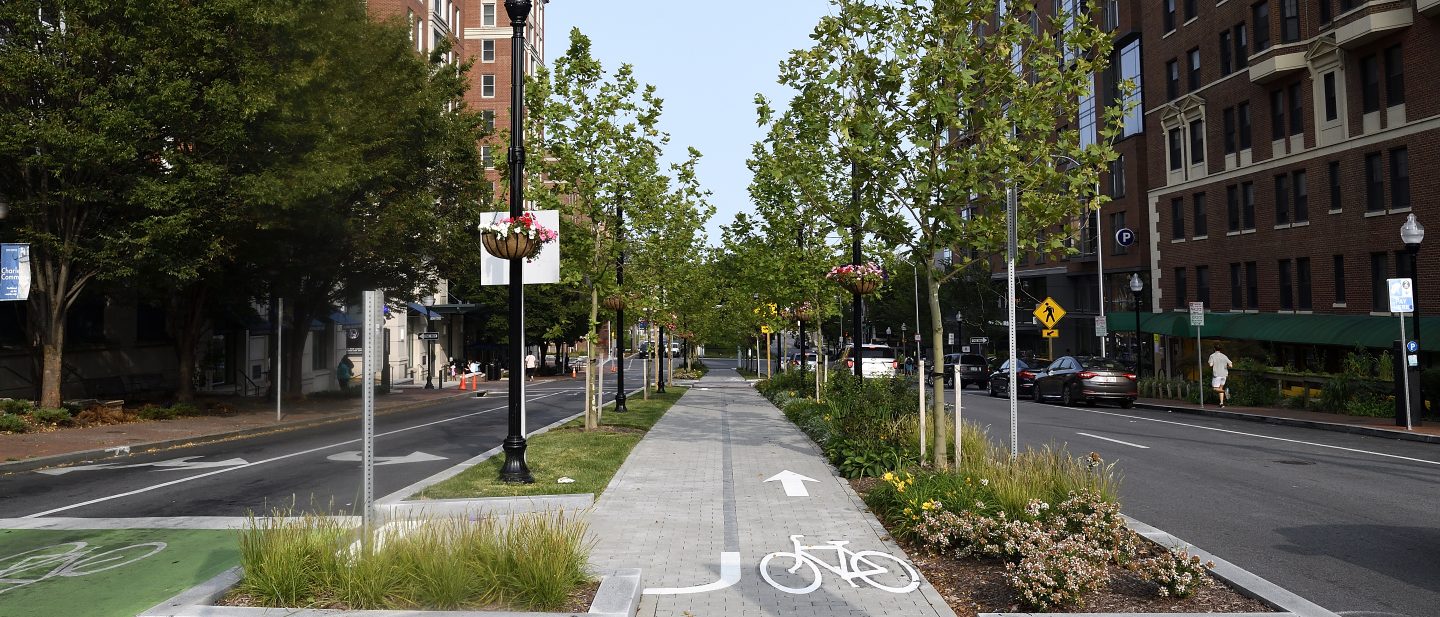 Walk or Bike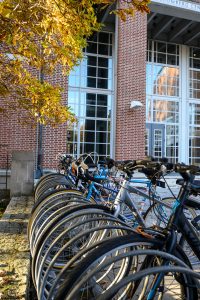 JHU campuses and surrounding neighborhoods are pedestrian- and bicycle-friendly environments by design. Bicycle lanes were installed in recent roadway renovations surrounding the Homewood Campus, and convenient bike rack locations allow cyclists to securely park and lock their bicycles when traveling between campus buildings. Bicycle racks can be found on the East Baltimore campus at the Weinberg Building, JHH Wolfe Street entrance, Outpatient Center, and Meyer Building and throughout the Homewood campus at the AMRs, Keyser Quad, Eisenhower Library, Wyman Quad, the Athletic and Recreation Centers, Bloomberg Center, Olin Hall, and Shriver Hall.
Need a Guide?
Use our very own Sustainbility GIS Map to find the most safe convenient place on and around campus to park your bicycle.
Electric Scooters & Bikes
Lime, Bird, and JUMP Scooters are found around campus and are purely electric! These can be sustainable options when replacing private automobiles and ride-sharing services and are quick ways to get around. The Homewood Campus is surrounded by great places to visit, eat, and explore; plan an electric bike trip to the harbor, or take a scooter to The Avenue in Hampden and experience the city in the open-air!
Scooter Safety Rules
Be sure to follow these scooter safety guidelines while on campus.
Free Mass Transit
Students and employees of Johns Hopkins have access to multiple mass transportation options free of charge. The university operates shuttles and buses exclusively for Johns Hopkins affiliates with regular stops across its Baltimore campuses including on-demand service during evening hours. The Collegetown Shuttle is another mass transit service for affiliates of surrounding universities with stops at Penn Station, Towson Town Center, Towson Place Shopping Center, and the Shops at Kenilworth. Additionally, the Charm City Circulator has routes across the central business districts of Baltimore. All of these are free services to JHU affiliates.
Metro
The Maryland Transit Administration (MTA) offers a variety of public transportation options including the MARC Train, buses, Light Rail, and Metro. The East Baltimore campus has a Metro station stop conveniently located on the lower level of the Johns Hopkins Hospital which is widely used by the JHU community. Obtain pre-tax deductions to mass transit passes through the JHU Commuting-to-Work program.
Zipcar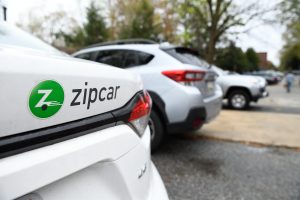 Johns Hopkins has a partnership with Zipcar, a car-sharing membership service that makes it easy to access vehicles on-demand. Through this partnership, Hopkins affiliates receive a membership discount and convenient access to Zipcar locations throughout the university's Baltimore campuses.
Electric Vehicles
All-electric, plug-in hybrid, and hybrid vehicles produce considerably fewer emissions than gasoline-powered vehicles. For those who drive, Hopkins incentivizes electric vehicle usage by providing charging stations located on the Homewood (South Parking Garage) and East Baltimore (Ashland Orleans and Caroline Garages) campuses.
Vehicle Grants
The Green Fleet Team, a Sustainability Leadership Council Working Group, is also offering an electric vehicle grant program to incentivize university departments towards electric and hybrid vehicles over gasoline- or diesel-powered — awarding up to $50,000 in the 2022 fiscal year!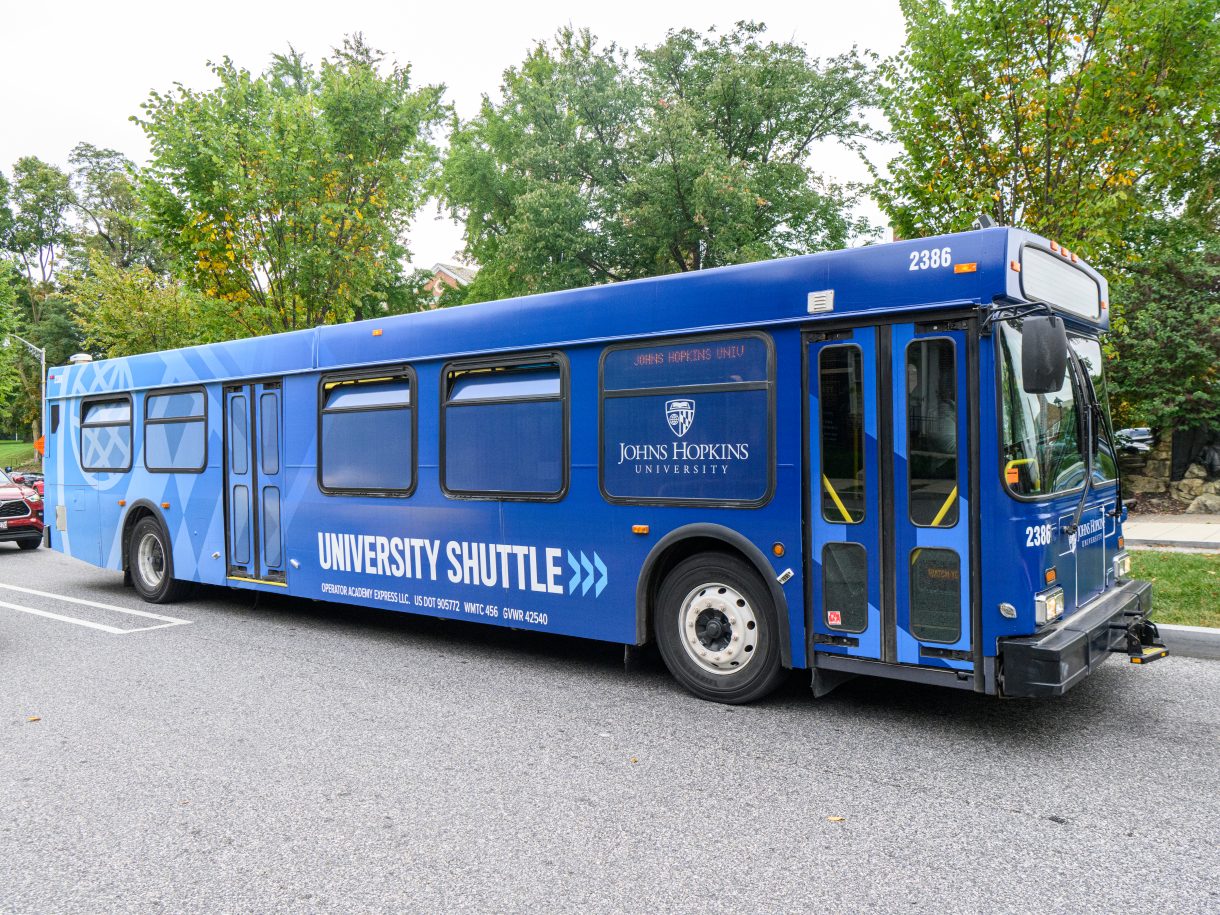 Our Commitments
Read more about Hopkins' commitments to greener transport facilities and options for students and faculty on our Transportation and Mobility page.