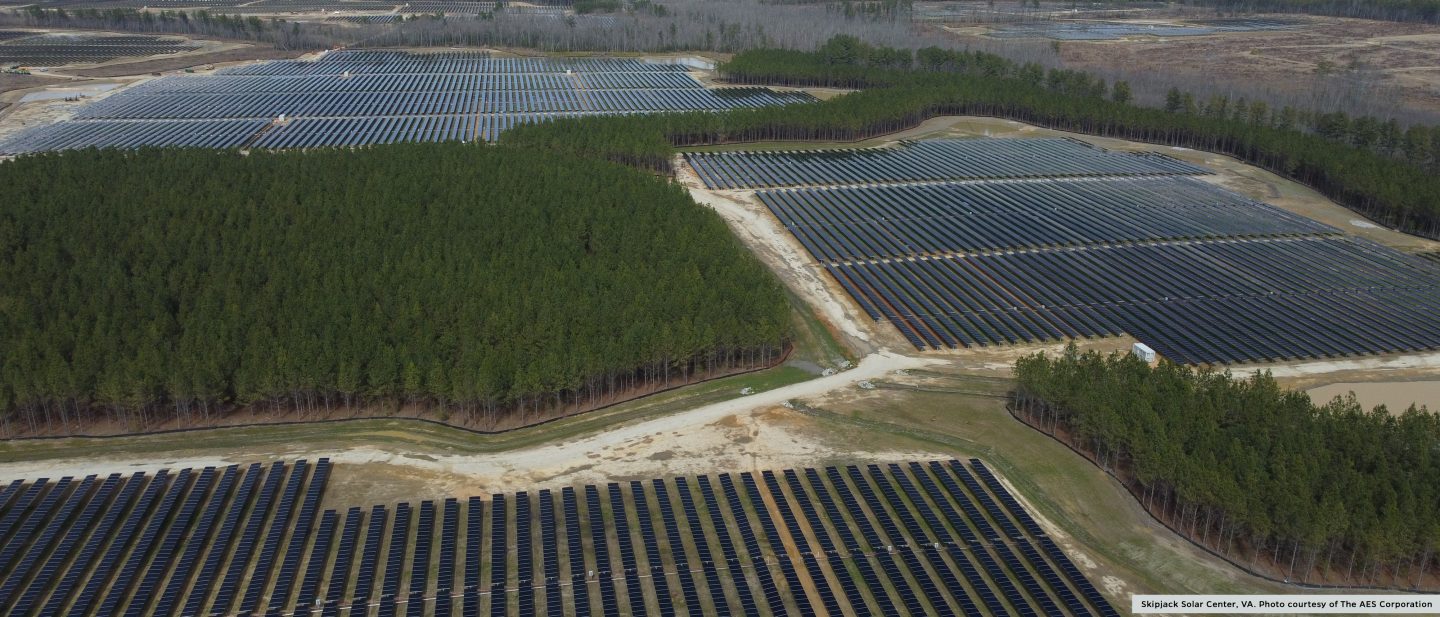 Reducing Emissions and Building Resiliency
In 2007, the President's Task Force on Climate Change was formed to develop a set of recommendations for reducing greenhouse gas emissions at JHU. At that time, students, faculty, staff and regional partners strategized pathways to address climate change mitigation, culminating in a 51% greenhouse gas emissions reduction goal by 2025. Since then, JHU has invested considerably in its infrastructure and buildings to utilize technologies that reduce emissions and increase energy efficiency. These initiatives have resulted in a steady decrease in the university's carbon footprint.  
Solar Agreement
On Earth Day 2019, Johns Hopkins University announced a 15-year Solar Agreement with Constellation, an energy supplier headquartered in Baltimore, to procure 250,000 Mwh of clean power annually. The agreement is the largest in the state of Maryland and was the largest among any single university nationally at the time of its signing. Along with demand-side energy management and efficiency investments across the university, the agreement helps JHU successfully meet its goal of reducing the university's greenhouse gas emissions three years ahead of schedule, while also meeting international climate targets to limit global warming under 1.5°C.
On-Campus Solar Panels
Johns Hopkins is home to some of the largest rooftop solar projects in the City of Baltimore. Photovoltaic panels sit atop seven buildings collecting solar radiation and converting it directly into electricity. These panels generate approximately 3.6 million kWh of clean renewable energy each year—enough electricity to power approximately 200 U.S. households.  
Solar Dashboard
View the JHU Solar Dashboard to see how much energy on-campus solar panels are currently generating.
Ralph O'Connor Sustainable Energy Institute
Based in Johns Hopkins University's Whiting School of Engineering, the Ralph O'Connor Sustainable Energy Institute (ROSEI) is the university's focal point for energy-related research and educational programs. Founded in 2021, ROSEI brings together the extensive energy-related activities already underway across the university and focuses on developing an impactful program to address the transformation of the energy sector to help address climate change. Explore ROSEI Researchers and other faculty on our Sustainability Research Directory. 
Did You Know?
Buildings account for 97% of JHU's energy consumption and greenhouse gas emissions. Learn more about how JHU is addressing sustainability in the Built Environment.