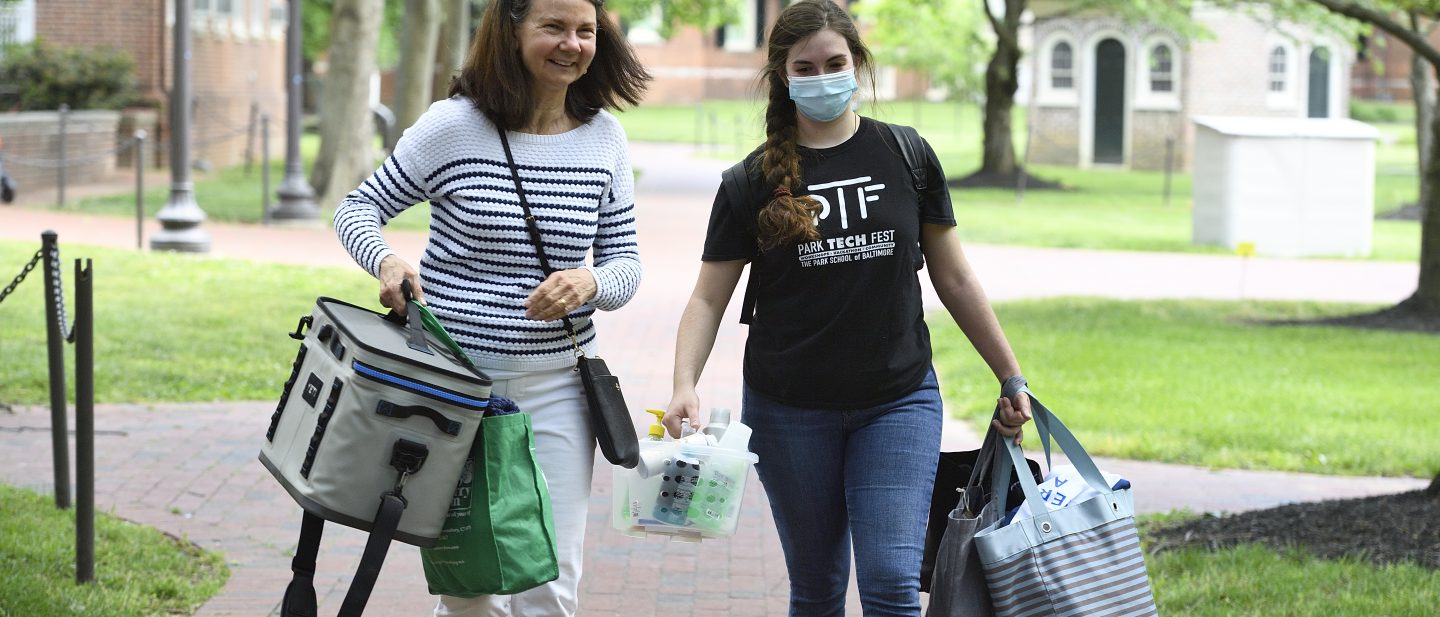 Sustainable Move-in Tips
Large amounts of waste are generated during move-in and move-out. To reduce your waste, impact on the environment, and money spent on dorm necessities, check out these tips: 
Coordinate with your roommates to avoid unnecessary purchases 

Don't bring everything with you on your first day—only bring the essentials and see what else you need once you arrive

Purchase second-hand items when possible 

Pack in suitcases, duffle bags, and reusable containers, using clothing or other soft personal items instead of bubble wrap and packing peanuts 

Take your empty and broken-down cardboard boxes to the designated recycling area on your floor or keep boxes in storage for move-out
Thrift!
Purchase second-hand whenever possible. Pay less for something that works like new! Subscribe to the sustainability listserv to hear about any on-campus used-item and thrifting events, or browse our curated thrifting guide
What to Pack: 
Reusable water bottles, coffee cups, straws, utensils, and bags—preferably made of materials other than plastic 

Non-plastic dishes and containers that can be washed and reused 

A laundry drying rack to avoid using the clothes dryer 

Shampoo and soap bars rather than toiletries packaged in plastic 

Plant-based laundry detergent and cleaning supplies

Power strips to turn off electronics when not in use 

LED lightbulbs for desk and table lamps

(Real!) Plants for decoration 
Do-it Yourself
DIY cleaning ideas are often more sustainable and just as easy and effective as store-bought options. Try out some of these.
What Not to Pack: 
Extra paper products and office supplies, such as notebooks, for classes where it might be more efficient to type on your laptop. Or continue to use old ones instead!

Toilet paper, trash, and recycling bins are all provided to all on-campus residents 

Air fresheners, as they are usually made with toxic chemicals 

Bottled water

A personal printer (the residence halls and libraries have printers)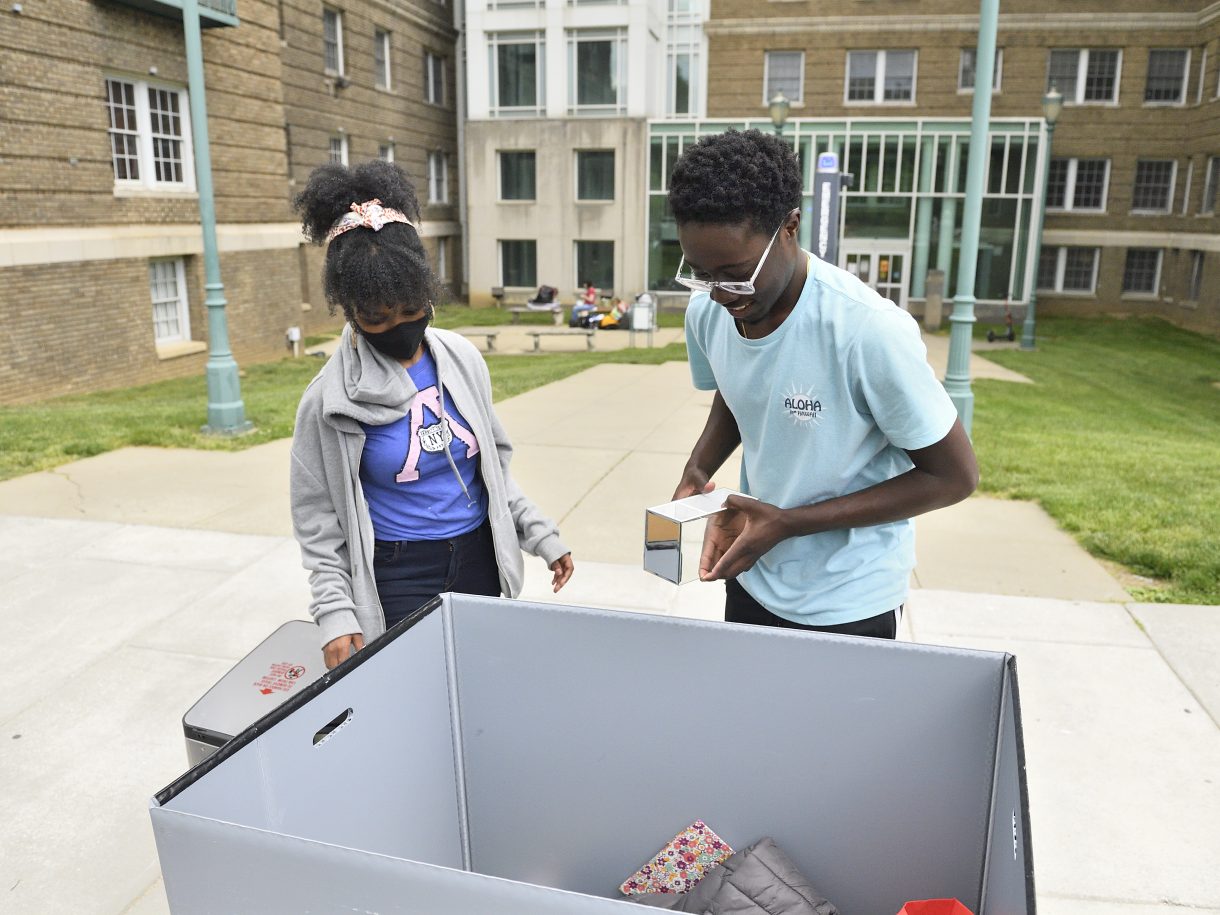 Looking to Make Sustainable Purchases?
Visit our Purchase Responsibly page for ideas on where and how to make more sustainable purchases. Avoid greenwashing with our credible suggestions and explore resources to further guide and green your move-in choices.
As a quick tip, however, always remember that the most sustainable purchase is a purchase that isn't made!