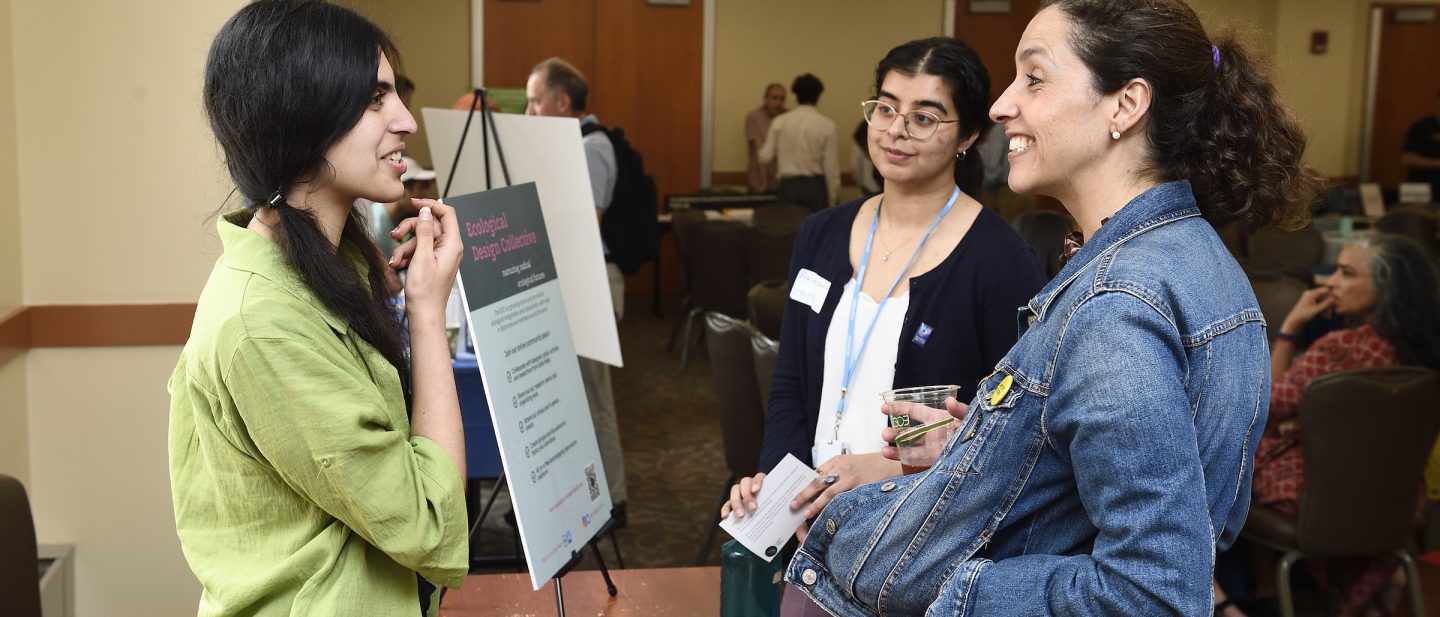 On April 5th 2023, the JHU Sustainability Leadership Council hosted their 4th Annual Symposium for the first time held both in-person and virtually.
Entitled "Sustainability Leadership: Research and Practice", the goals of the symposium were to convene diverse perspectives integrating research and practice in order to holistically explore sustainability initiatives underway across JHU's schools and divisions. The Sustainability Leadership Council welcomes faculty, student, and staff from across the entire university  apply to join by May in order to help envision, champion, advocate, and implement progress towards JHU's sustainability goals.
More than 330 individuals registered to take part in the symposium, and over 60 speakers presented on 12+ multidisciplinary panels with roundtable discussions and Q&A components. With more than 15 research posters presented, and over 12 organizations information fair tables, the breaks between panel sessions offered vibrant opportunities for dialogue, networking, learning, and connections.
Explore the panel session recordings (below), summaries, and slides to learn more about their work in sustainable transportation, climate resilience, renewable energy, environmental justice work in Baltimore, and more.
The two co-chairs of the Sustainability Leadership Council kicked off the Symposium with opening remarks: Bob McLean, Vice President of Facilities and Real Estate, and Peter Winch, MD, MPH '88, professor and director of the Social and Behavioral Interventions Program in the Bloomberg School of Public Health. Two of the co-chairs of the Sustainability Plan Advisory Council, Julian Goresko, Director of the Office of Sustainability, and Megan Latshaw, Associate Scientist in Environmental Health and Engineering, spoke regarding the guiding principles and goals of JHU Sustainability to hundreds of attendees lunch, followed by remarks from Leana Houser, Waste Reduction and Recycling Manager.
The event was organized by the JHU Sustainability Leadership Council and Office of Sustainability with more than 30 volunteers who assisted with running the symposium.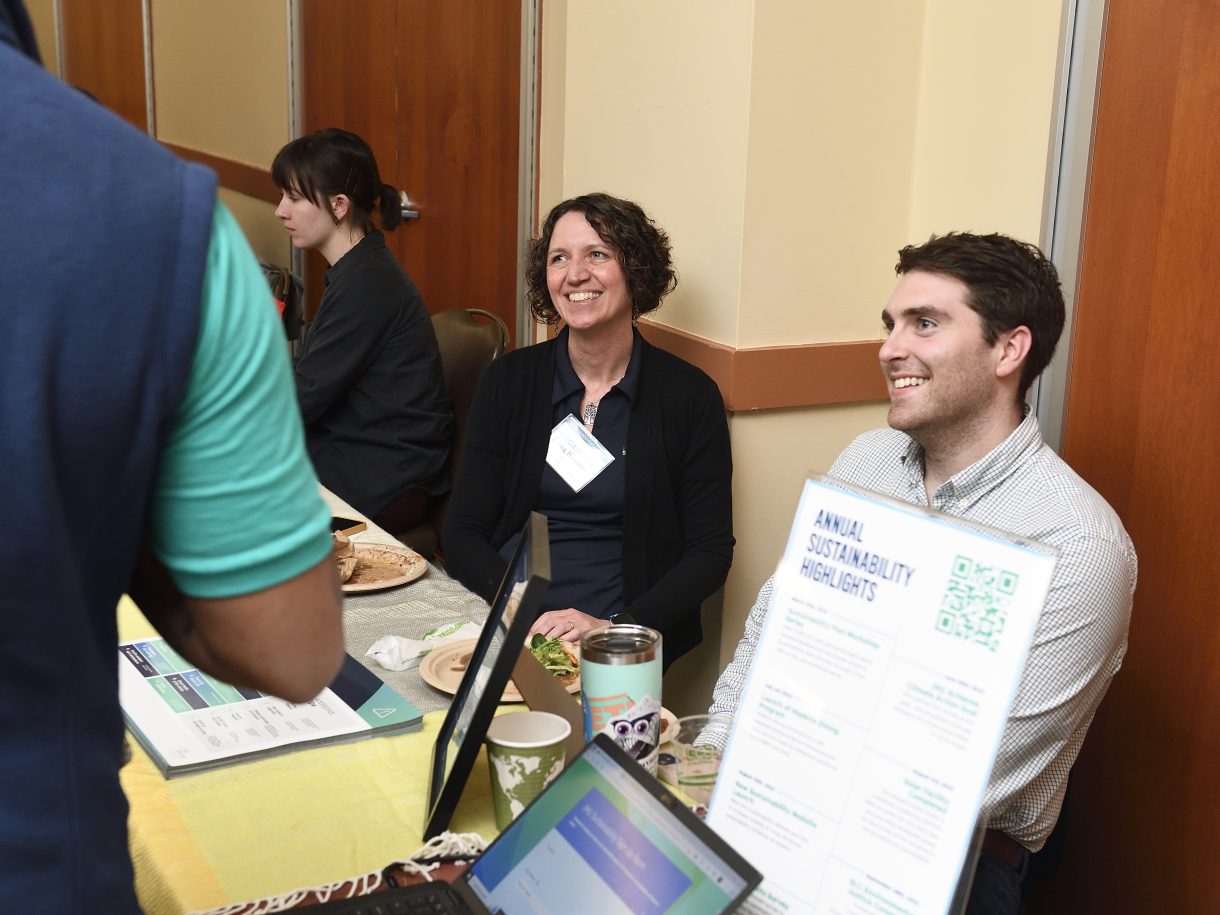 Deadline April 5th, 2023
Apply to Join the SLC
To remain connected to the growing network of campus sustainability leaders, events, and initiatives apply to join the Sustainability Leadership Council before May 5th.