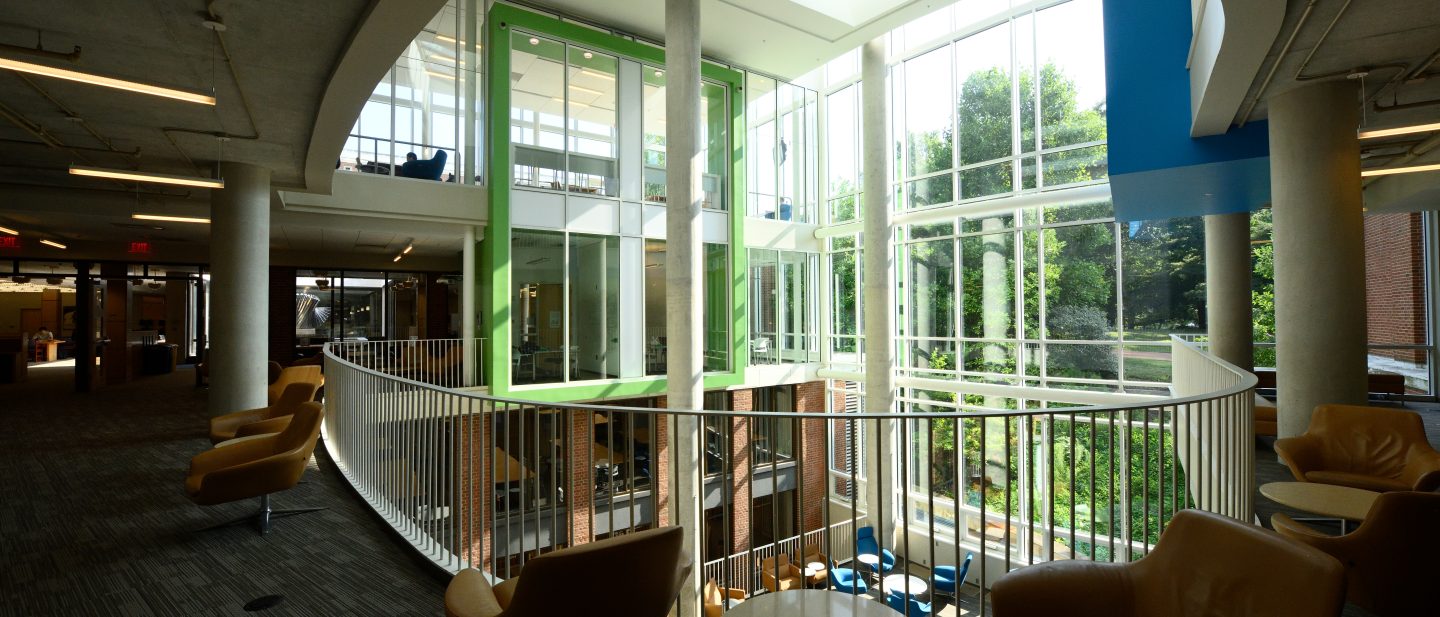 Energy Makes an Impact
Unless you purchase renewable power from your electricity provider, your energy likely comes from the regional electricity grid, which is primarily generated through the combustion of fossil fuels that emit significant greenhouse emissions and cause detrimental public health impacts. Making small changes to conserve energy, buying verified renewable energy, and investing in energy-efficient products are effective ways to reduce your carbon footprint.
What You Can Do
At home, here are some general tips for reducing energy consumption:
Do only full loads of laundry and use cold water  

Program your thermostat on a timer and change settings as seasons change (68 degrees Fahrenheit in cooler months and 75 degrees Fahrenheit in warmer months)
Energy-efficient Products
Purchase energy- efficient products that are either EPEAT registered or ENERGY STAR certified to reduce energy consumed by everyday appliances and electronics.
Turn off lights and electronics when not in use 

Use and switch off power strips, which cuts power to products like chargers, televisions, and small appliances to prevent phantom energy consumption (energy used by electronics when turned off but still plugged in) 

Install LED lightbulbs, which are more energy-efficient and last longer than traditional bulbs 

Use natural sunlight during the day instead of lamps and overhead lighting
Energy Supply
Choose renewable energy suppliers using BGE's energy supply options to better control emissions produced from powering your home.
If financially able, consider renewable energy systems to power your home 

Complete a BGE in-home energy audit to identify areas in your home that are not energy-efficient and receive some simple energy-saving items at no additional cost (if renting, be sure to ask your landlord for permission)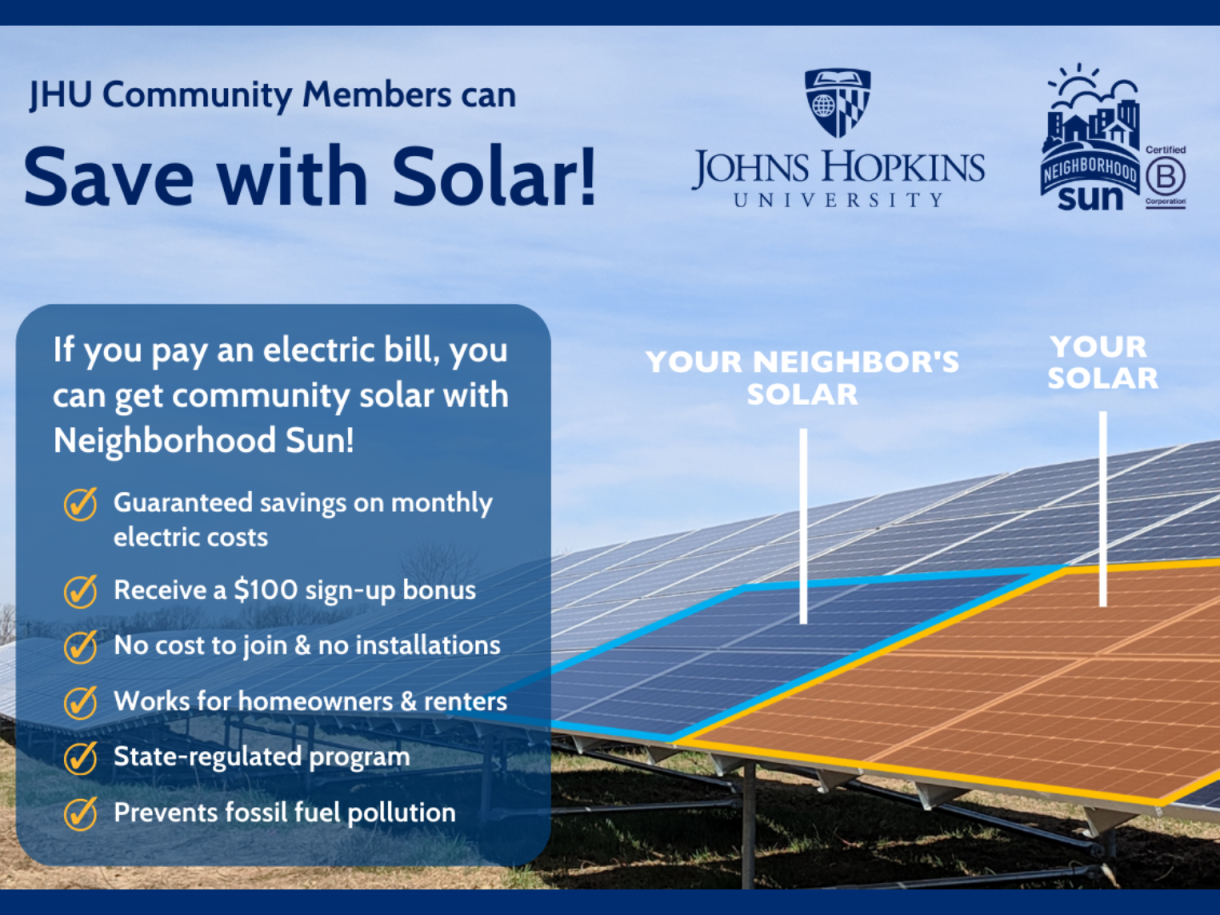 Community Solar Discount
JHU has partnered with Neighborhood Sun, a Maryland-based certified B-Corp, to help provide the JHU community with access to clean electricity. If you get your electricity through BGE, Pepco MD, Potomac Edison, or Delmarva Power & Light, you can subscribe to community solar today to start saving money and fighting climate change with every electric bill. Visit the Neighborhood Sun website to learn more and receive a $100 gift card after sign-up!
Additional Clean Energy Discounts
Clean Energy Incentives
Learn more below on how you or your family can save on utility bills, get support to purchase electric vehicles and energy-saving appliances, and access the economic opportunities of the clean energy future, through Inflation Reduction Act Incentives.
Civic Works
Civic Works is a non-profit with a dedicated Energy Programs unit focusing on providing home energy efficiency services to Baltimore residents — many of which are free!