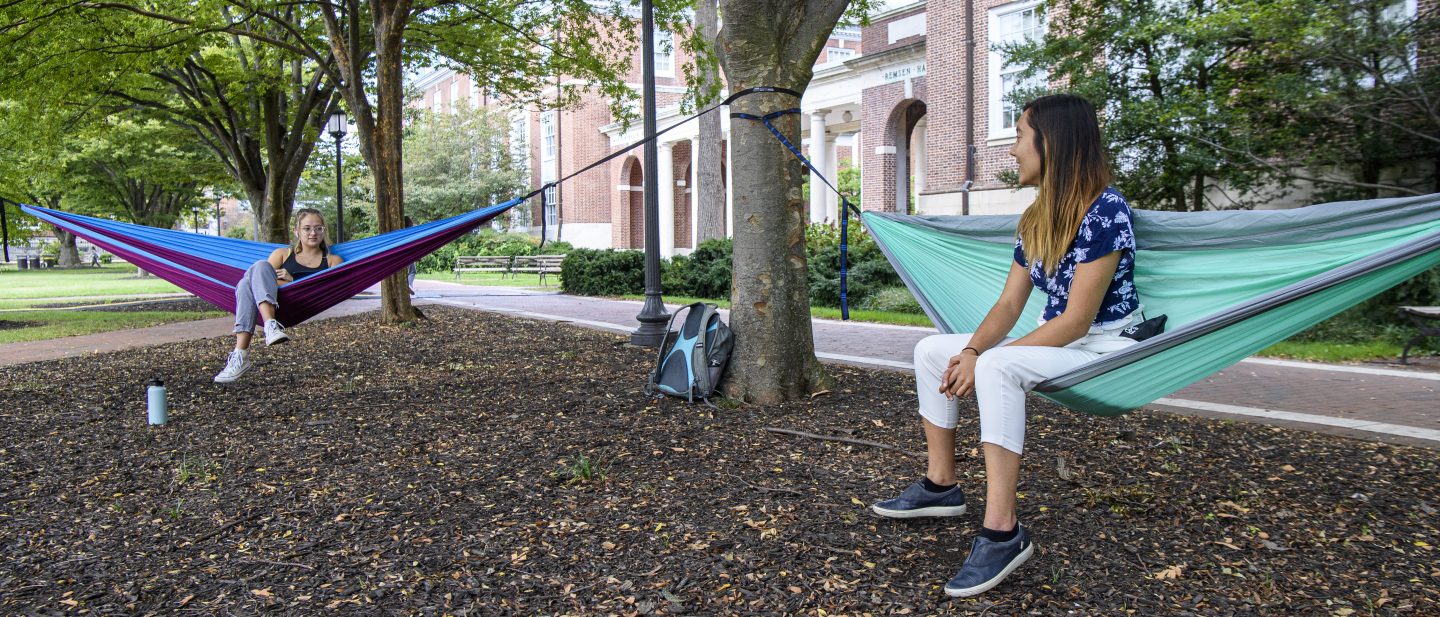 Internship Program
The Office of Sustainability is committed to providing interns with hands-on, applied experiences that enhance their understanding of sustainability and support their professional and academic goals. Interns contribute to diverse project areas as part of cross-functional teams under the supervision of staff members.
Focus areas include:
Communications
Engagement
Research & Operations
The Office of Sustainability's internship program is a paid opportunity for both undergraduate and graduate students with a range of hours during the academic year and summer. 
Interning for the Office of Sustainability has been so fundamental to my college experience because it helped me figure out what career path I want to pursue, all while having the opportunity to work with amazing members of the staff and student intern teams.
— Kylie Poe '22, Communications Intern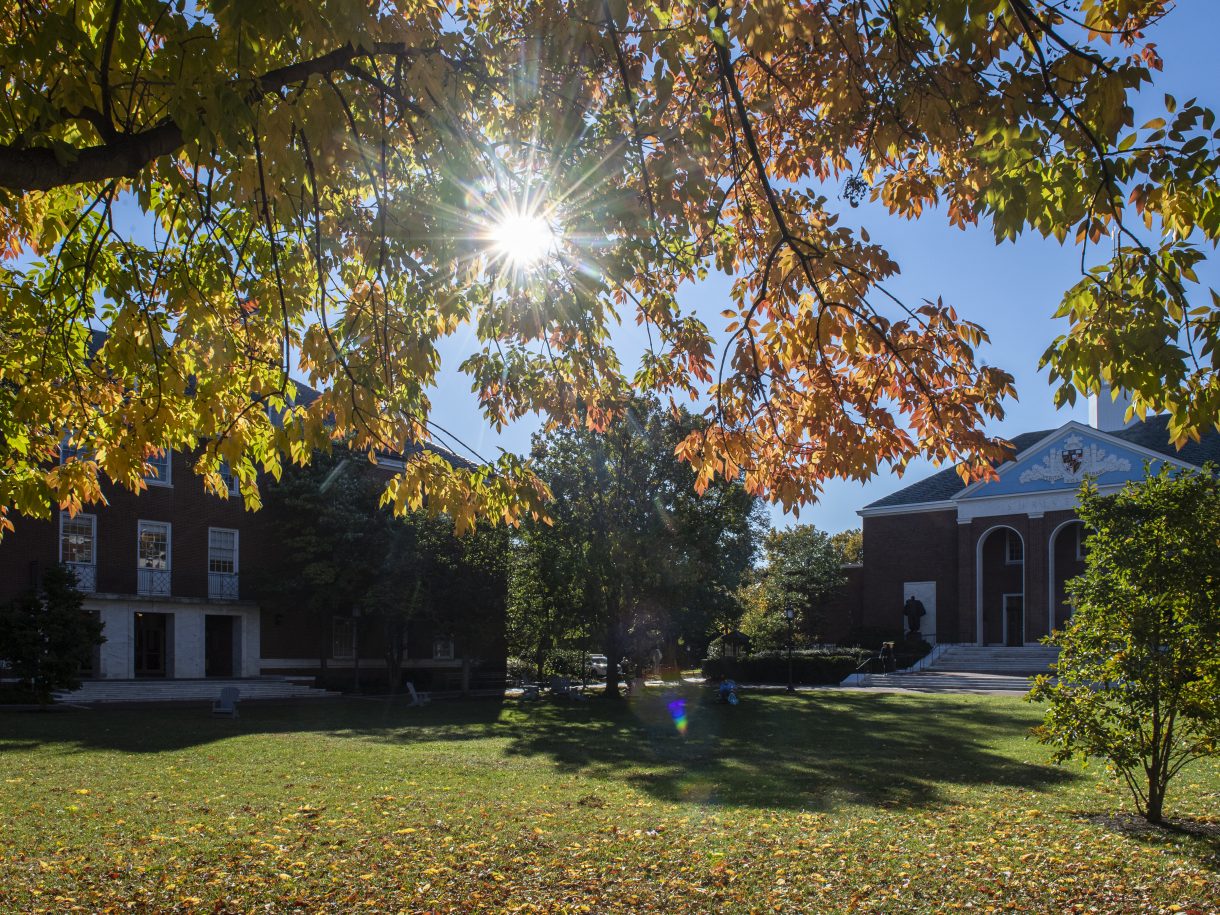 Join our Team
The Office of Sustainability doesn't currently have any intern openings. Please check SMILE or reach out to sustainability@jhu.edu to ask about future opportunities.
Meet Our Current Interns
Communications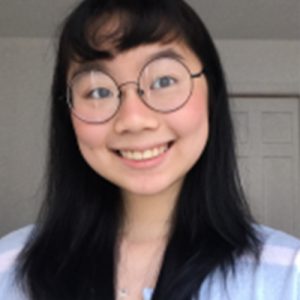 Rachel Huang
Undergraduate Junior; KSAS Public Health and Neuroscience
Rachel Huang is a junior from New York, majoring in Public Health and Neuroscience. In addition to working as a Communications Intern, she is a SGA senator, part of the marketing team for Taara Projects, and a student representative for the Sustainability Leadership Council. She is looking forward to being engaged with the Office of Sustainability and helping others learn how to incorporate sustainability into their day-to-day lives.
Mansha Kapur
Undergraduate Senior; KSAS Physics, Mathematics, and Molecular and Cellular Biology
Mansha Kapur is a senior from India, majoring in Physics, Mathematics, and Molecular and Cellular Biology. Besides her role as Communications Intern, she pursues her passion for sustainability with Refuel Our Future (Hopkins' divestment club), the Alternative Protein Project, and CARE (Compassion, Awareness, Responsible Eating). She also works as a Study Consultant and a mathematics teaching assistant Hopkins, and fosters cats with the Baltimore Animal Rescue and Care Shelter (BARCS). Mansha is excited to contribute to sustainability at Hopkins and amplify dialogue and greener practices on campus!
Skye Neulight
Undergraduate Sophomore; KSAS Environmental Studies
Skye Neulight is a sophomore from California, majoring in Environmental Studies, with a particular focus in climate communication and consciousness. Besides her work with the Office of Sustainability as a Communications Intern, she is an editorial writer for Marque Magazine and hosts a music-talk-show with WJHU radio. She is currently most interested in using media to build community around sustainable values and institutional change.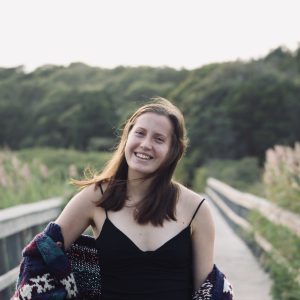 Izzy Nobili
Undergraduate Freshman; KSAS Environmental Studies & International Studies
Isabelle (Izzy) Nobili is a freshman from Massachusetts, majoring in Environmental and International Studies. In addition to working as a Communications Intern, she is a member of the women's cross country and track and field teams and is beginning to get involved with various sustainability and volunteer groups on campus. She is excited to promote and engage in sustainable efforts at Hopkins, and hopes to positively contribute to a more environmentally-conscious campus community.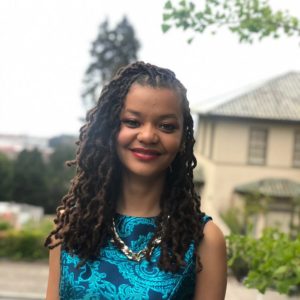 Giselle-Dior Bourelly
Undergraduate Senior; KSAS Public Health
Giselle-Dior Bourelly is a senior from Oakland, CA majoring in Public Health with a possible minor in Psychology. She spends time tutoring elementary school students from the community in STEM subjects in an effort to encourage them to enter STEM fields in the future. Giselle is excited to be working as an intern to make a difference in campus sustainability.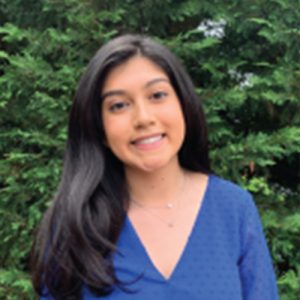 Romina Rojas
Undergraduate Senior; KSAS Biophysics Major and Environmental Studies Minor
Romina Rojas is a senior from New Jersey majoring in Biophysics and minoring in Environmental Studies, along with being on the pre-medical track. In addition to the Engagement Intern position, Romina is the President of Lambda Epsilon Mu, the JHU Latinx Pre-Health Honor Society, and works as a Study Consultant. She is excited to promote sustainable practices on campus and is most interesting in the connections between sustainability and environmental health.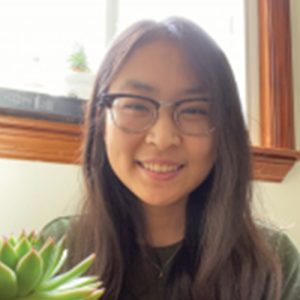 Kathy Cao
Undergraduate Senior; WSE Mechanical Engineering
Kathy Cao is a senior from New York. She is pursuing a major in Mechanical Engineering and a minor in Entrepreneurship & Management. In addition to working as a Research and Operations Intern, she is vice president and an engineering lead on the Hopkins Student Wind Energy Team as well as the garden manager for Blue Jay's Perch, Hopkins' very own community garden. Kathy is looking forward to working with the Research and Operation team to make a sustainable change on campus through her intern position!
Sakshi Labhane
Graduate Student; BSPH Environmental Health and Engineering
Sakshi Labhane is a graduate student in the Environmental Health and Engineering Department. She is interested in using data science tools for studying earth and planetary science subjects like climate systems, oceanography and hydrology. In addition, she would like to apply her skillset to the sustainability campaign at JHU. She is looking forward to learning about sustainability assessment and analyses at the JHU Office of Sustainability!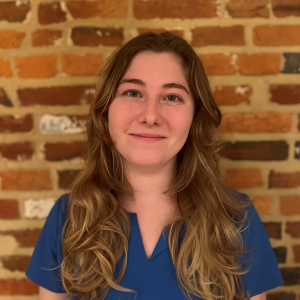 Kaitlin Williams
MD/PhD Candidate; School of Medicine
Kaitlin is an MD/PhD student at Johns Hopkins currently completing her PhD in the Garza Lab studying skin disease. She has done graphic/website design as a hobby since high school, and became interested in sustainability in college working as an invasive ecology researcher. Outside of work, Kaitlin enjoys hiking, playing fetch with her dog Culver (named after the iconic midwestern chain Culver's), houseplants, hanging out with her husband, and painting.
Sustainability Leadership Council Coordination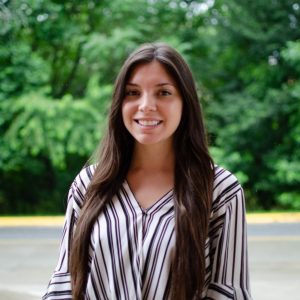 Stacy Villegas
Graduate Student; BSPH Global Environmental Sustainability & Health
Stacy Villegas is a graduate student from Maryland. She is an MPH candidate at the Bloomberg School of Public Health with a concentration in Global Environmental Sustainability and Health. Stacy's recently worked with underserved communities, improving the health of senior citizens and youth at the YMCA, and working with COVID-19 patients at the CDC Quarantine Station in San Francisco. Through her past experiences, she has discovered her new vocation: to do everything within her ability to help safeguard the environment for future generations. She is looking forward to contributing to building a safer and sustainable environment on campus with the Sustainability Leadership Council.