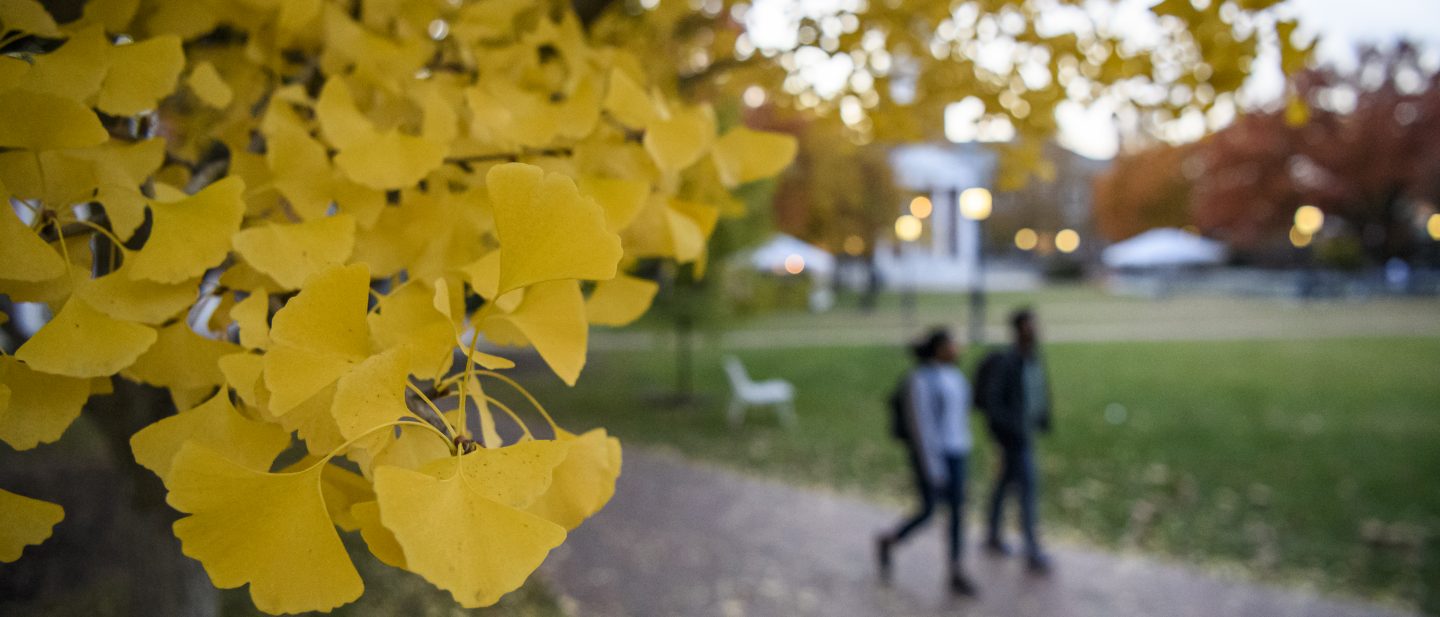 Forging a Path Towards a Sustainable Future
Climate change presents one of the most urgent issues facing our world today. As a global leader in research and academics, Johns Hopkins University recognizes the need to take action. A new university-wide Climate Action and Sustainability Plan will leverage the university's unique multidisciplinary expertise to create an ambitious and holistic vision for a sustainable future. 
The Plan will outline a series of short- and long-term strategic goals, objectives, and actions in key areas including Research, Teaching, & Scholarship; Climate Action; Built & Natural Environments; Responsible Consumption; and Mobility & Transportation.  
Engagement Process
Collecting widespread feedback from diverse constituents has been an essential part of the Sustainability Plan development process. Thus far, the Office of Sustainability has received input from over 1,500 JHU students, faculty, staff, alumni, and community members through a variety of engagements including a vision survey, a town hall event, and a series of interactive workshops. The workshop series consisted of eleven sessions focused on a variety of topical areas including equity and environmental justice, student life and campus culture, zero waste, food and dining, and more. This resulted in a set of Plan priorities that were assessed and refined and will be shared for community feedback in 2023.  
Advisory Structure
The Sustainability Plan is led by a series of overarching committees comprised of faculty, students, staff, alumni, and community partners guiding the overall process.
The Sustainability Plan Steering Committee is comprised of diverse representatives from across JHU that provide strategic guidance to ensure the Plan outcomes represent JHU stakeholders and community partners in making final recommendations to university leadership. 
The Research & Academic Advisory Group leverages the university's academic expertise to inform conceptual and technical aspects of the Sustainability Plan. The group will advise Plan development by reviewing documents related to the vision, scope, and framing, as well as by responding to targeted questions on content and analyses. The Research & Academic Advisory Group plays a salient role in identifying opportunities to align the Sustainability Plan with the university's unique strengths in sustainability research and education.
The Business & Operations Advisory Group provides technical and conceptual subject matter expertise to inform the components of the Sustainability Plan that touch on areas of infrastructure, procurement, and the built environment. The group will be comprised of faculty, students, and staff with interest and knowledge in areas of operational sustainability across a range of schools and divisions. 
In an effort to strengthen partnerships with surrounding communities, a Community Advisory Group aims to engage community members in the development of the Sustainability Plan. The goal is a Plan that responds not only to issues on Johns Hopkins' campuses, but also to issues relevant to surrounding neighborhoods, especially those individuals disproportionately impacted by climate change and environmental degradation. 
A number of topical working groups contribute to the overall Sustainability Plan process. This includes areas of decarbonization, climate adaptation, high-performance and healthy buildings, food and dining, and transportation. 
History
This new Sustainability Plan builds off the JHU Climate Change Implementation Plan, which was developed in 2008 by the President's Task Force on Climate Change under former JHU President William R. Brody and signed by President Daniels in December of 2009. The initial Task Force committed the university to a variety of goals including reducing its greenhouse gas emissions 51% by 2025, which will be achieved three years early in 2022 as a result of energy efficiency, energy conservation measures, and the university's Solar Agreement announced on Earth Day 2019.