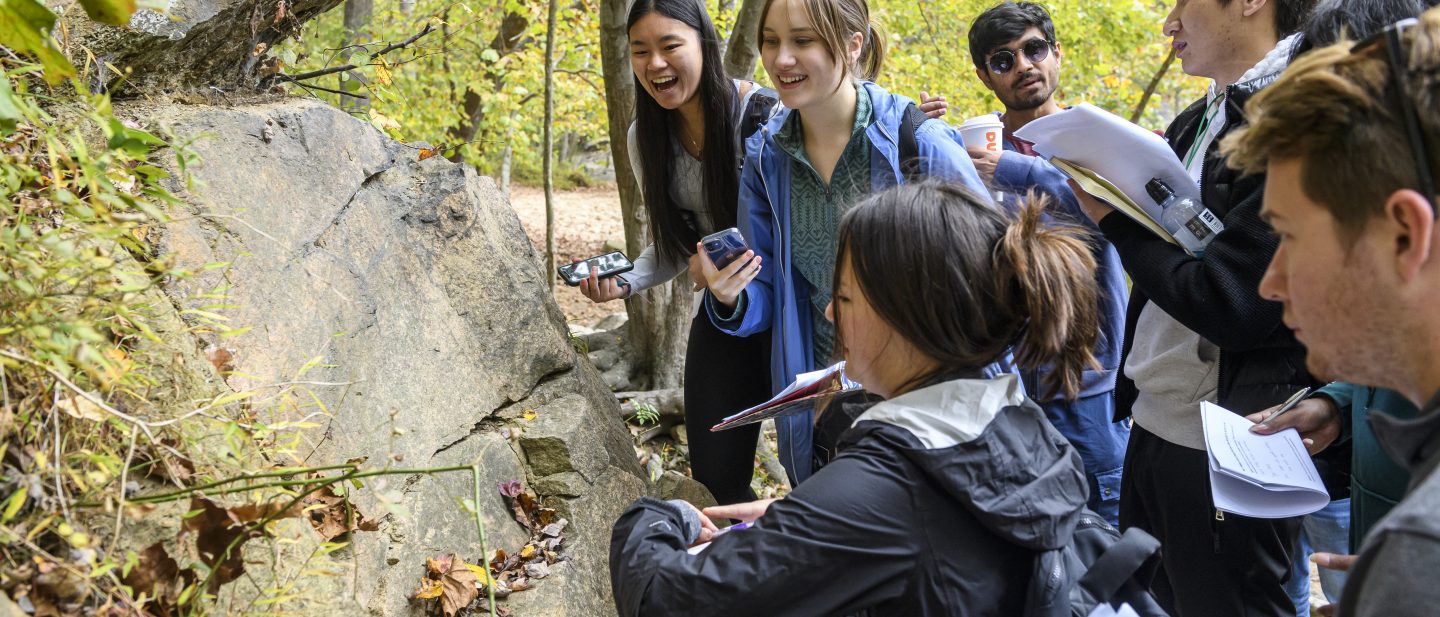 JHU Symposium on Sustainability Leadership & Practice
April 5, 2023 | Scott-Bates Commons
4th Annual Sustainability Leadership Council Symposium
Whether you are curious to learn more about sustainability issues and solutions, build new partnerships, or amplify the visibility and impact of existing environmental initiatives, you won't want to miss this exciting convergence!
The all-day event will include interactive dialogues, panel discussions, research posters, an information fair, plant-based breakfast, lunch, and refreshments, and more.
Panel sessions will be available virtually through Zoom, primarily including audio and presentation slides. There will be no virtual moderator or virtual Q&A, but virtual participants will be able to observe the discussion and Q&A.
  Contact sustainability@jhu.edu with questions
Organized by: JHU Sustainability Leadership Council
Please click on the panel topics listed below for a zoom link, abstract, panelist details, and room location.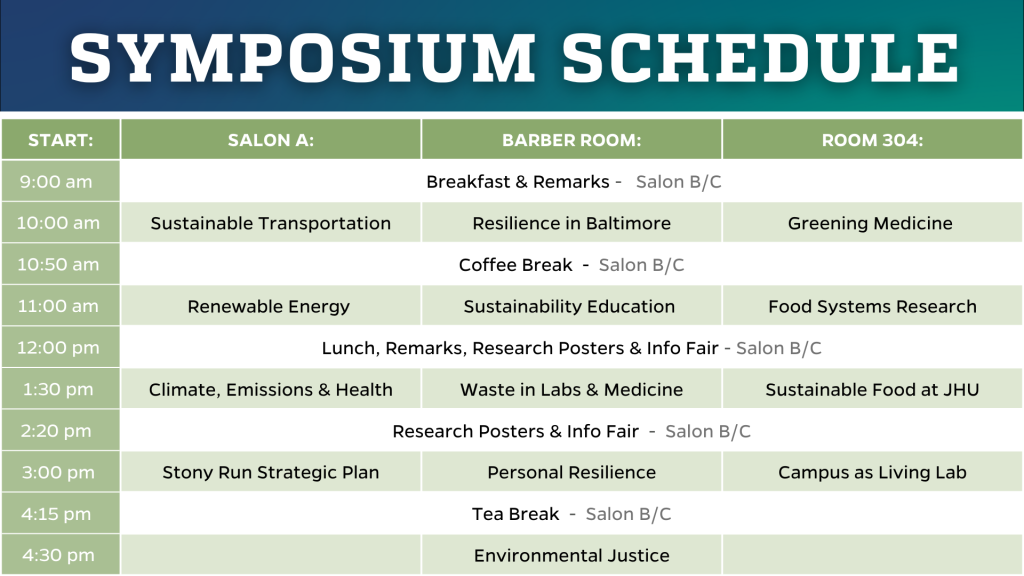 Panel Sessions
Concurrent panel sessions featuring sustainability researchers and practitioners are organized by topic, and will take place throughout the day, each with an interactive Q&A. Panel discussions and Q&A will be moderated in-person, with the option to observe virtually over Zoom.
Panel sessions will be available virtually through Zoom, primarily including audio and presentation slides. There will be no virtual moderator or virtual Q&A, but virtual participants will be able to observe the discussion and Q&A.
The following panel session will take place concurrently from 4:30 – 5:30 pm. Each session will include a series short talks from panelists, a moderated roundtable discussion, and an interactive Q&A.
4:30 – 5:20 pm | Room: Barber | Zoom link  
The Environmental Justice Workshop gives students at Johns Hopkins University and other local educational institutions the chance to join the collective struggle to build equitable and sustainable urban futures in the city of Baltimore. A project of the Ecological Design Collective, this year-long community-based learning course co-taught by community organizer Shashawnda Campbell of the South Baltimore Community Land Trust and JHU anthropologist Anand Pandian has brought together over 25 graduate and undergraduate students from diverse fields in the 2022-23 academic year. This panel introduces the collaborative projects in urban environmental justice and sustainable design that the course participants have pursued over the year, including many student voices and perspectives, and showcases the work that they have produced in collaboration with community partners. 
Moderator: Anand Pandian, Professor, Anthropology  
Panelists:  
Anand Pandian, PhD, professor, Department of Anthropology
Shashawnda Campbell, Community Leader, South Baltimore Community Land Trust
Louisa Benatovich, student, Medicine, Science, and the Humanities
Arunika Bhatia, student,  Geography and Environmental Engineering
Angelica Brooks, student, Environmental Studies
Marcos Hernandez Canchola,Anthropology
Larkin Gallup, student, International Studies
Mansha Kapur, student, Physics
Stella Lee, student, International Studies
Lisa Nehring, student, Education
Alaa Saad, student, Anthropology
Carlos Sanchez, student, Ben Franklin High School
Dorothy Thompson, student, Environmental Health and Engineering
Research Posters & Information Fair
Throughout the day in Salon B & C the Information Fair tables and Research Posters will be on display featuring JHU sustainability research as well as information tables hosted by campus and local groups.
Explore the research posters and information fair during breakfast, lunch, and breaks, as well the designated Information Fair and Research Poster Session from 2:20 – 3:00 pm.
Reimagining a Downtown through Green Infrastructure and Multimodal Transportation | Kristen Corlay, Julia Choe, Ciara Darden, Maya Mann, Gianna Murphy, Adeola Ojuade
Designing air-stable sustainable ionic-polymer-based thermoelectric devices for energy conversion and storage | Nan (Louise) Chen
Operation-Adversarial Scenario Generation and Reserve Procurement | Zhirui Liang
Decision analysis of coal decommissioning strategy | Ziting Huang

Variability of heat (and possibly air quality) within Baltimore City | Darryn Waugh
Age-specific factors associated with Malaria between children of age 6-23.9 months and 24-59 months in Nigeria |
Woojae Choi
Targeted PFAS Filtration by In-silico Materials Design |
K. Michael Salerno
Assessment of the susceptibility of women and young children to negative nutritional outcomes through identification of risk factors for severe food insecurity, inadequate dietary diversity, and child diarrhea  | Noah Baker
Cross-sectional cluster randomized survey of women of reproductive age (15-49) and children under 5 from May-June of 2022 in East Hararghe Zone, Oromia, Ethiopia. | Noah Baker
Hazardous thread? Microplastic exposure and potential respiratory effects in the garment industry |  Angela Aherrera
The Carbon Footprint of Cataract Surgery: Assessing the Impact of Travel and the Potential of a Vision Center Model as a Solution | In Young Chung and Nakul Shekhawat
Linking Energy Sector and Air Quality Models Through Downscaling: Long Run EGU Siting and Dispatch to Account for Spatial and Temporal Variability | Shen Wang
The Climate Emergency: Individual Choices Toward Systemic Change | Jolene Sweitzer
The opportunities and challenges of clean energy transition from the perspectives of power grids and transportation systems | Sijia Geng
Associations between a Cash Voucher intervention and food consumption and coping strategy in Refugee camp in Somalia | Theresa Fang, Andy Tran, Yunhee Kang
Interventions focused on livelihood training and food production are associated with reduced food insecurity in the Rohingya refugee population in Bangladesh | Andy Tran, Theresa Fang, Yunhee Kang
Sustainability Leadership Council
JHU Office of Sustainability
JHU Green Labs & Freezer Challenge
JHU Recycling/Waste
Bloomberg Center for Public Innovation
Baltimore Social-Environmental Collaborative
JHU Alternative Protein Project
Community Solar
Maryland Public Health Association
Energy Quiz
Green & Connected: Urban Agriculture in Baltimore
JHU Center for a Livable Future
Sustainability Leadership Council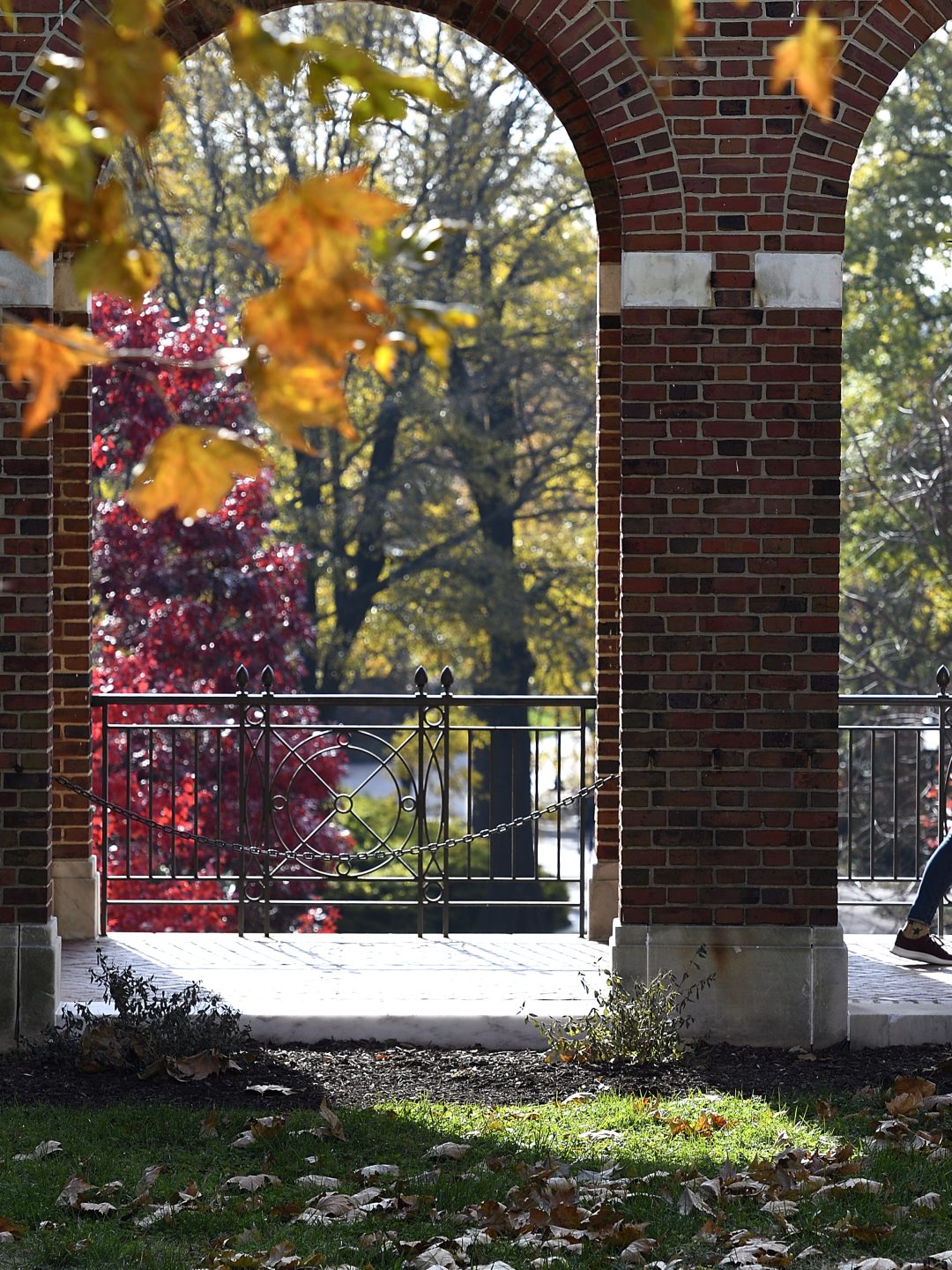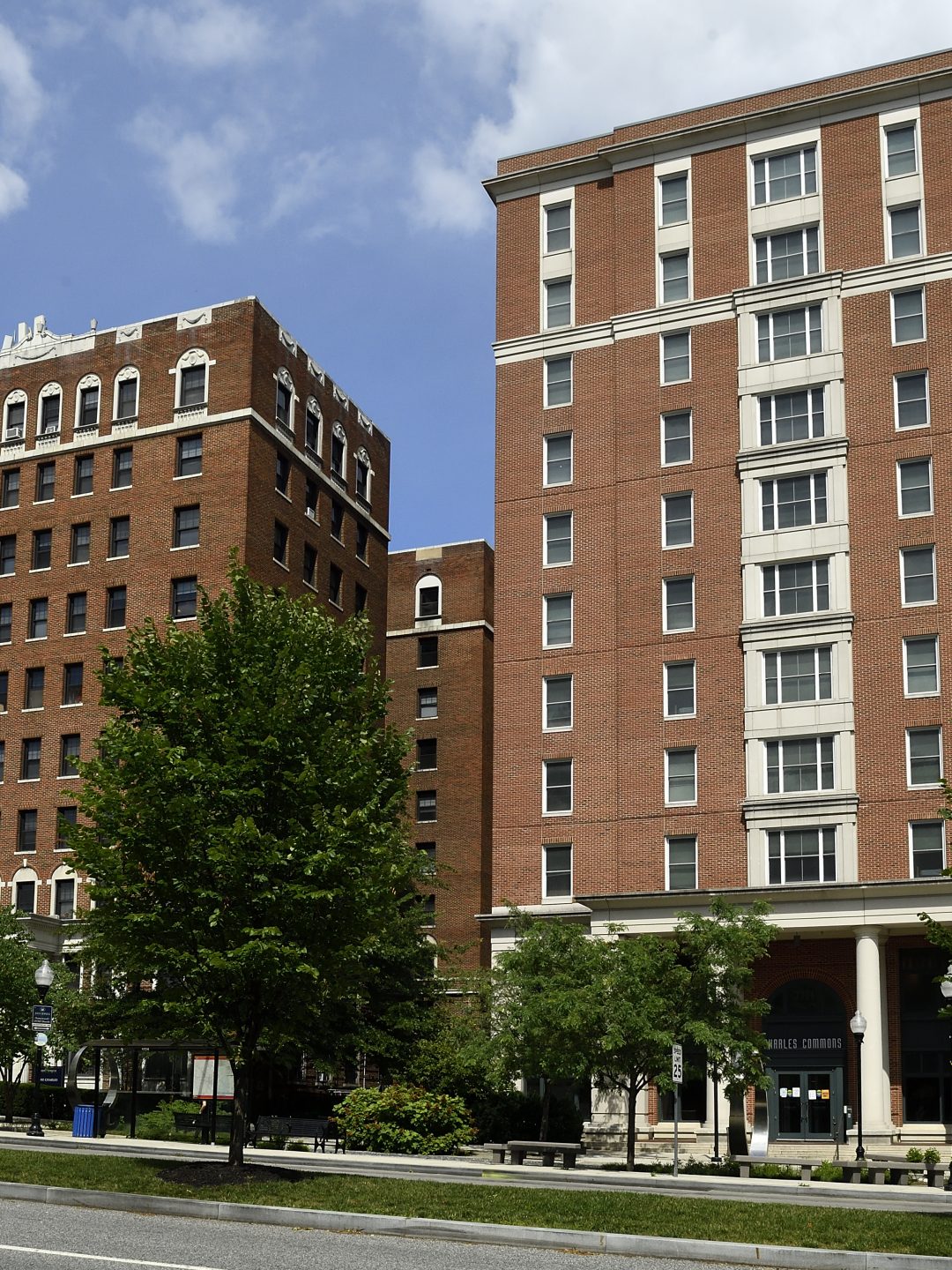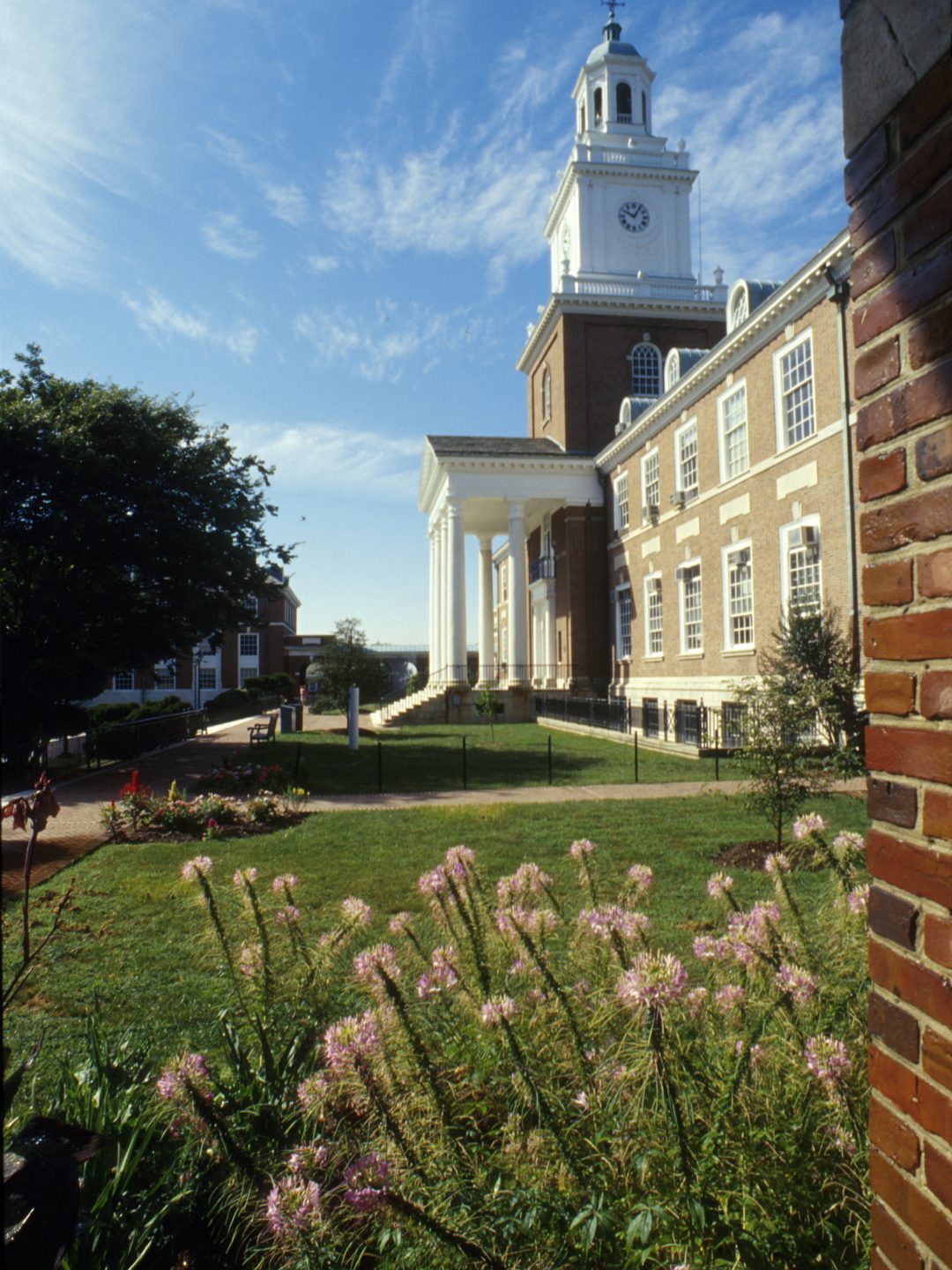 Directions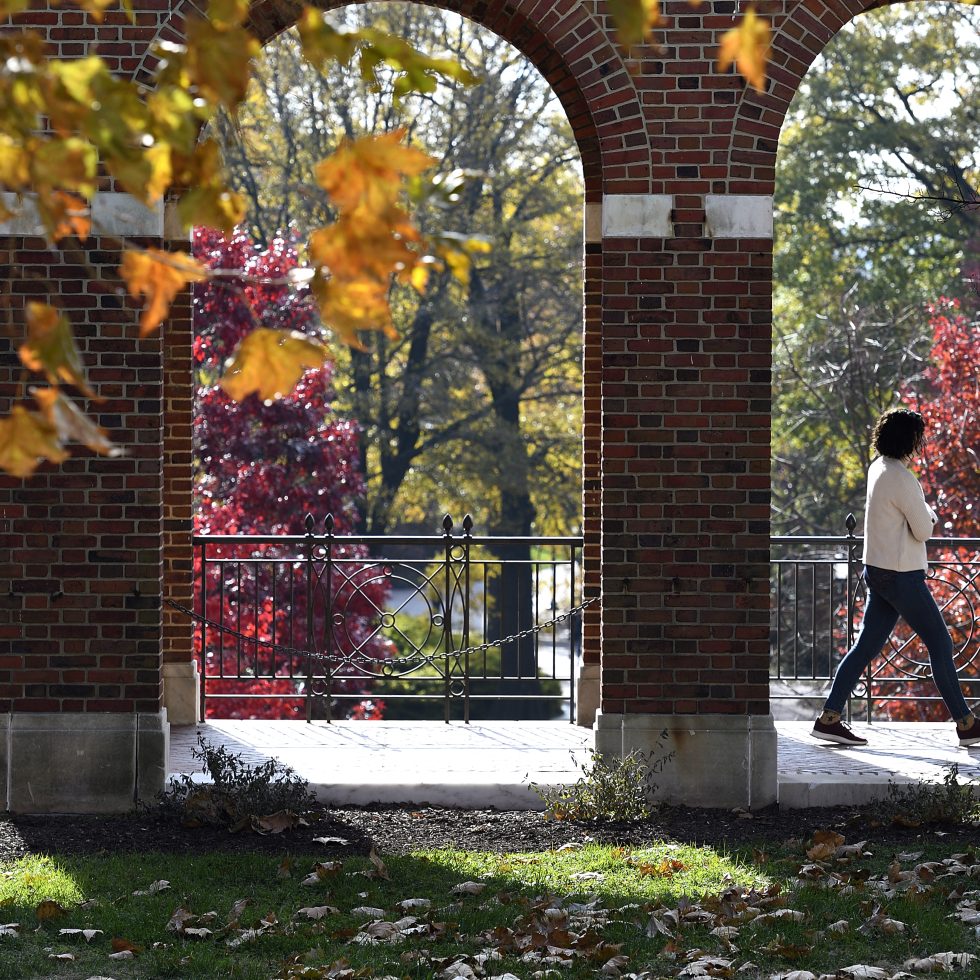 Scott-Bates Commons
4 East 33rd Street, Baltimore, MD
Please only use the entrance located on 4 East 33rd Street, located at the intersection of East 33rd Street and Lovegrove Street. The door is located to the right of the Insomnia Cookies awning, and to the left of Barnes and Noble. Once in the building, either take the stairs or elevator up one floor, and follow signs that will direct you to the conference rooms.
Sustainable transportation options to the symposium include free shuttles and circulators, local bus and rail, bicycling, and more!
JHMI Shuttle Directions:
- Homewood - Peabody JHMI Route: use the 33rd Street stop
- Keswick - Homewood - Eastern - JHMI Route: use the 33rd Street & Lovegrove Street stop
Parking Options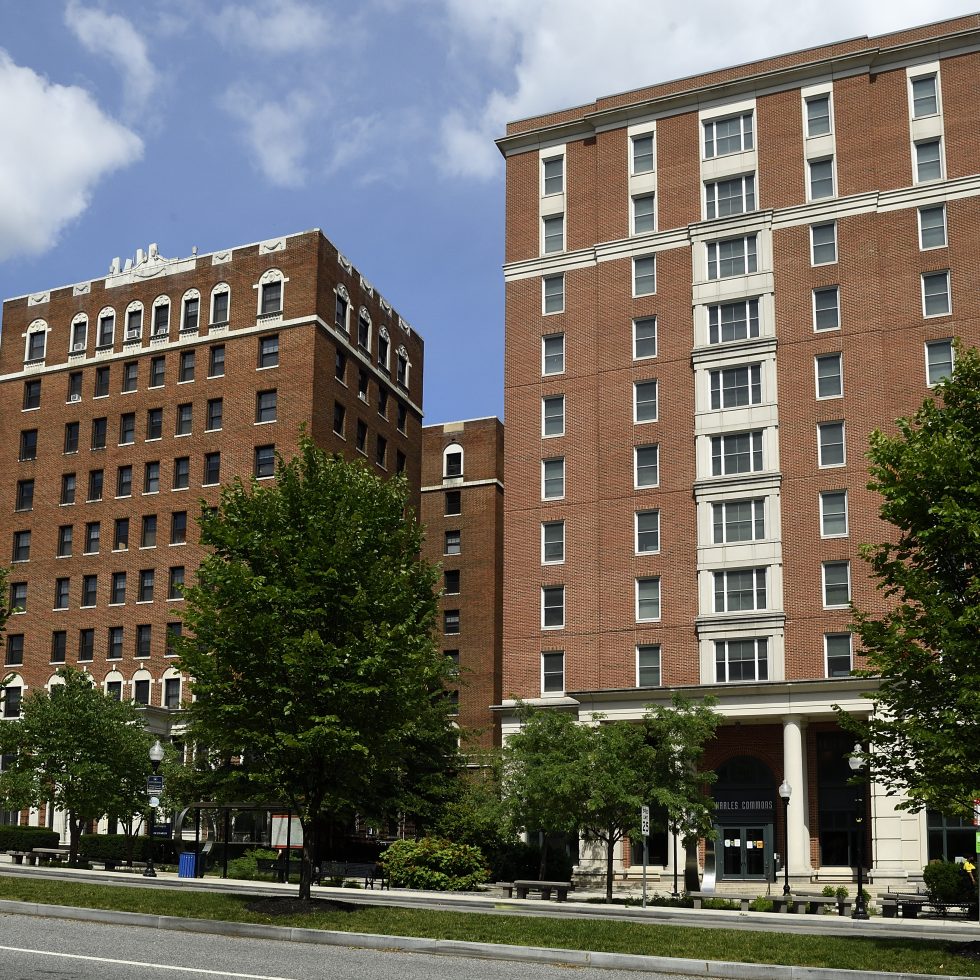 JHU Campus South Garage is located at 3101 Wyman Park Drive, south of Wyman Park Drive and San Martin Drive and is a 10-minute walk from the event.
Public Parking Garages are also located at 9 E 33rd St. (enter at 3271 Lovegrove) and 152-173 East 34th Street (Union Memorial Hospital parking garage) for additional costs.
Sustainability Leadership Council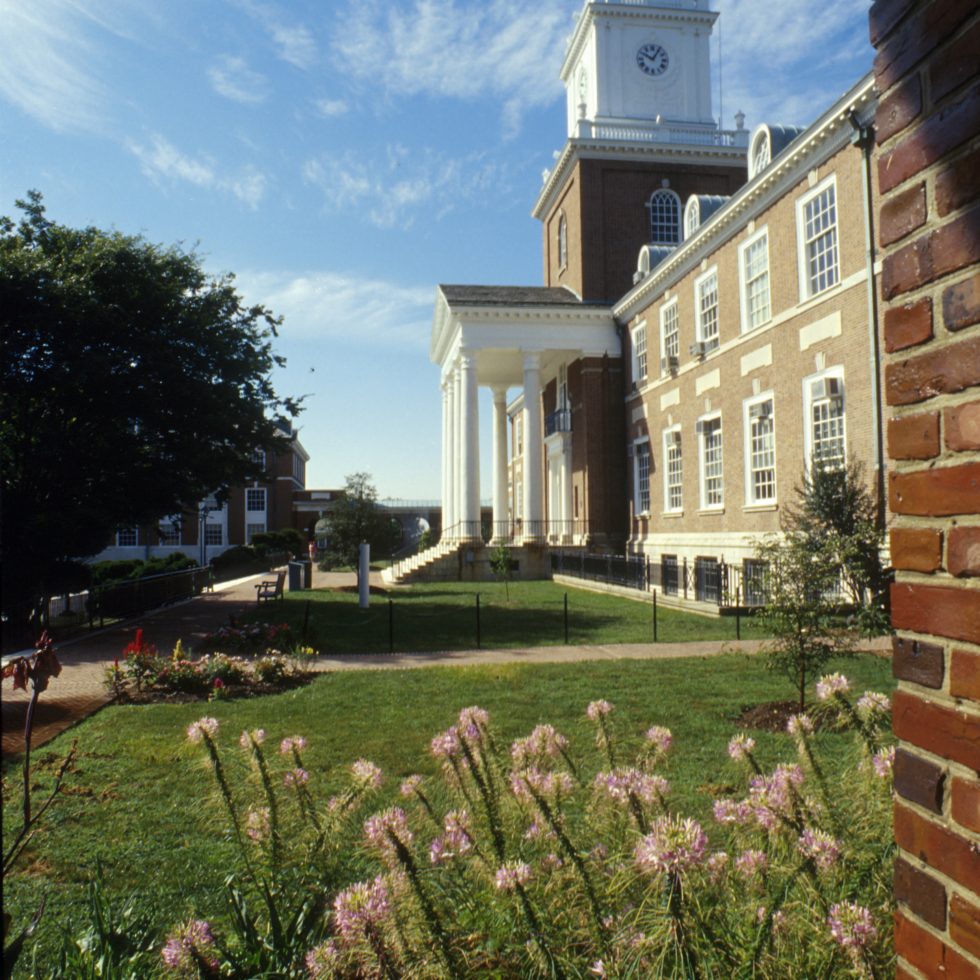 This Symposium is organized by JHU's Sustainability Leadership Council (SLC), students, faculty, staff, and alumni who collaborate to further sustainability initiatives across research, academics, operations, and engagement.
Comprised of over 125 members from across the university, the Sustainability Leadership Council (SLC) provides advice and recommendations to the Provost on policies, programs, and other initiatives that build a greater role for Johns Hopkins University in teaching, research, and leadership on sustainability, both locally and globally.