published 9TH December 2022
Written by Izzy Nobili

Romina's Story
New Jersey

 
Senior majoring in Biophysics, minoring in Environmental Studies 
Romina Rojas has found and fostered a sense of community surrounding sustainability on campus. Since her introduction to sustainability at Hopkins during an environmental pre-orientation program freshman year, Rojas has continued to promote a more sustainable campus culture and environment.  
Rojas has worked as an Engagement Intern with the Office of Sustainability since the fall semester of her sophomore year. Now a senior, Rojas values the time that she has spent involved. "To be able to have this long-term internship throughout most of my college years is really valuable," says Rojas. 
Romina's Work 
In the spring of her sophomore year, Rojas partnered with the Center for Social Concern (CSC) to develop a presentation that highlighted issues of environmental justice in Baltimore. She interviewed three nonprofit organizations to ask their opinions about the topic and compiled each meeting into a video that she would later present at the Sustainability Leadership Council's annual webinar.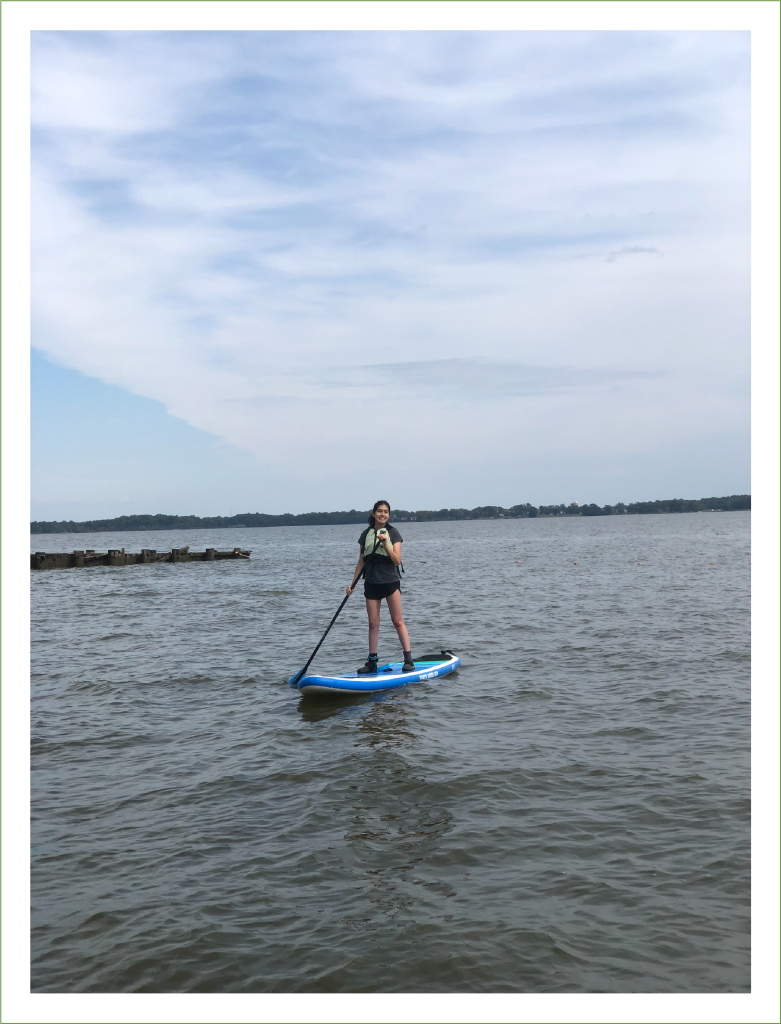 "Of the people that I interviewed, most grew up in Baltimore and are now serving Baltimore. They had such unique perspectives on the injustices that go on here," says Rojas. "Baltimore has been a victim of environmental hazards from all of the industry that exists in the city. It affects low-income and minority populations the most. That's what environmental injustice is." 
Another project that Rojas has led came to fruition through a partnership with the Office of Student Health and Wellbeing at Hopkins. In the spring of 2022, Rojas introduced "Mindful Walks." The program consists of monthly walks open to students and members of the Hopkins community that wind around campus with meditative stops along the way. Meditations are led by a health educator from Health Promotion and Wellbeing.  
The walks themselves began as a way to promote environmental health on campus — a subject that, for Rojas, combines two passions.  
Romina's Inspiration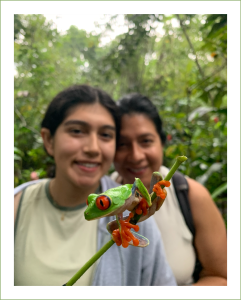 "The environment has a huge impact on people's health," says Rojas. "My work with the Office of Sustainability has given me a new perspective on health care, which I think is going to benefit me as a future physician." 
For Rojas, this passion for sustainability was sparked in high school. She recalls rallying against the construction of a power plant in her community during her senior year. Protesting alongside members of the environmental club, founded by Rojas, Rojas realized that sustainability was something worth fighting for.